Bon Jovi 'This House is Not For Sale' Album Review
#THINFS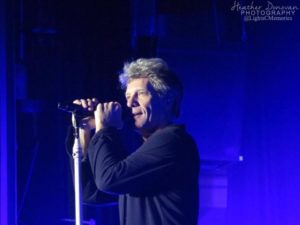 I have been a fan of Bon Jovi since my early teen years, they were one of the first concerts I ever attended and I am proud to say I am still a fan today.   Over the years I have been to 150+ Jovi shows all around the world.  The last tour ironically was what I called my "go big" tour.  I went to over 40 shows in the US, Canada, Ireland, England and Australia and it was truly a difficult and special tour to be able to attend that many shows.  As everyone knows Richie Sambora stopped showing up for work one day and truly left the band in a very tough situation.  It's true that Jon and Richie created a lot of magic together for many years but, that start of the last tour Richie's heart didn't seem in it anymore.  The last night I saw Richie perform with the band was his 2nd to last show in Oklahoma City, my friends and I were in the front row on Richie's side and he never looked down or made eye contact with anyone and it felt different.  I am not here to trash Richie in any way, the chapter is closed, I don't respect the way he handled it but, I am proud of who the band is today.  I think Phil X was the absolute perfect individual to step into that position in the band.  Phil is a true professional, a fantastic guitar player, a really great guy, he has such a genuine down to earth nature and truly enjoys interacting with the fans.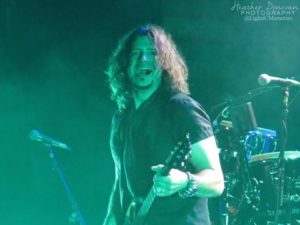 The final night of the tour in Brisbane in 2013 was one of the most emotional concert experiences I have ever had.  At that time so much was unknown.  JBJ gave the speech towards the end and said this is the last time for a long time and we really were not sure when or if we would see our band perform again.  I can remember us all swaying arm and arm during I'll Be There for You, tears streaming down our faces we felt like we were on an emotional journey with the band on that tour and it's a night I will remember for the rest of my life.  I was glad that was my "go big" year.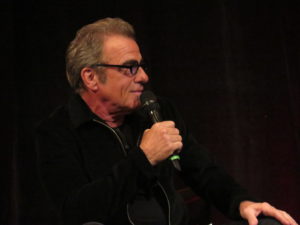 As a fan I was thrilled to hear that the album was done, that they would be doing special Live Listening Parties and really building major excitement behind this album.  As the singles started coming out I was pleasantly surprised by everything I initially heard.  'This House is Not for Sale' is raw, it's emotional, and it's a rock record with some of the most beautifully written and inspiring lyrics.  For me it closely measured up to 'These Days' which is my favorite Jovi record.  I was only able to attend one of the Live Listening Parties but, I walked out of the theater that night in Toronto blown away and beyond excited for the tour.  Many of the songs sounded even better live and the biggest take away for me was how happy the entire band was on that stage, it was a lighter feeling, the smiles were endless, they were all having fun and the heaviness that you could feel last tour was completely lifted.  Our band is back and better than ever!
I have listened to the album many times preparing for this review and unlike a few past albums there were no songs that I just felt were ok or I was tempted to skip over.  Every song on this album deserves its place on the album.  If I were to pick my two favorite songs I would say hands down "Scars on this Guitar" makes me stop and fully listen each time.  The lyrics are some of the best and most beautiful JBJ has ever written in my opinion.  As a fan it speaks to my heart, the music is what I turn to get me through hard times.  My other favorite has been Roller Coaster.  I love the lyrics, the beat and I will say this is one of the songs that blew me away when I saw it performed live in Toronto.  Both of those songs I am hoping we will hear a lot on tour.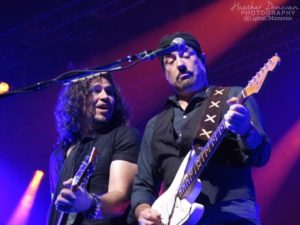 The album has a lot of great rock songs  including "This House is Not for Sale", "Living with the Ghost", "Knockout", "Born Again Tomorrow", "New Year's Day", "The Devil's in the Temple", "God Bless This Mess", "All Hail the King" and "We Don't Run" which was also on the Burning Bridges Album.
JBJ has always written amazing ballads and this album is no exception.  In addition to "Scars on this Guitar" there is "Labor of Love" & "Real Love" which are also both beautifully written and the lyrics and emotion pulled at your heart.
Songs like "Reunion" will have staying power with a great message.   "Come on up to Our House" reminded me of the movie New Year's Eve that JBJ was in a few years ago.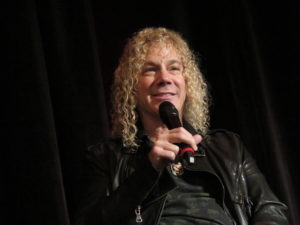 It's great to have John Shanks & Everett Bradley join the band on the tour.  JBJ and the entire band should be incredibly proud of this album.  It's an absolute hit and one of the best albums to date.  I am so glad that they continue to work hard to develop new music and are still willing to get out and tour to support it.  There is nothing like being at a live Bon Jovi show its magic the minute those lights go down.
Thank you to JBJ, David, Tico, Phil X, John, Hugh & Everett for pouring your heart, your feelings & emotions into this album and the special Live Listening Parties.  This tour will be special and I could not be more thrilled to see the happiness and energy radiating from all of you on stage.  See you in February!
If you want to see additional pictures from the Toronto Listening Party, the Q&A and of course when the tour begins please feel free to follow me on instagram, twitter and/or Facebook:  @lightscmemories
For more information on tour dates etc please go to: 
Until Next Time,
xoxo
Heather