Dancing With the Stars
Dance All Night Tour 2015-2016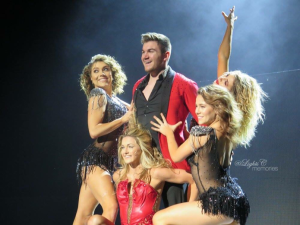 This was my 3rd Dancing with the Stars tour and hands down the BEST one to date! The stage set up with fantastic, great music/dance selection and the cast was filled with not only great talent but, the kindest people.
I went to four shows on this tour and did VIP for each. I will talk more about the VIP portion of the experience in another entry.
The cast included: Valentin Chmerkovskiy, Sharna Burgess, Peta Murgatroyd, Lindsay Arnold, Artem Chigvintsev, Keo Motsepe, Emma Slater, Alan Bersten, Brittany Cherry, Jenna Johnson, Paul Barris, Julz Tocker and celebrity from Season 21 Alek Skarlatos and Hayes Grier also joined the cast for a handful of shows!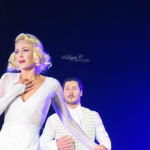 I have been asked by several friends what were your favorite dances. That is just so hard to pick because they were all so good for different reasons. I think the ladies would all agree that the men of DWTS doing the Magic Mike dance to Pony was well let's just say HOT, anyone else need a cold shower after? I took two videos if you want to check them out. This one I affectionately call Magic Val: https://www.youtube.com/watch?v=biaVy845yV4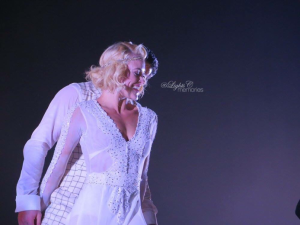 The 2nd video I tried to capture more of the dancers, my seat was a tough angle. https://www.youtube.com/watch?v=5gFBdHV-uM0
Val and Peta's dance to Young and Beautiful was so moving. I loved the Gatsby Swing portion as well. The Around the World & Movie section was filled with so many great performances from Brittany & Paul's Salsa, Alan and Sharna's "Godfather," Artem, Emma, Brittany and Lindsay's "James Bond," Peta and Keo's Samba. Brilliance! Artem and Lindsay did a fantastic Argentine Tango that was excellent. The performance of Val, Lindsay, Jenna and Alan to Wicked Games was one you could feel the emotion in the dance. Brittany and Alan's contemporary to Jealous was also just stunning. Emma and Julz did the most moving waltz, they truly told a story in their dance and you couldn't help but be caught up in it.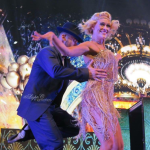 Every style of dance was perfectly portrayed, you could feel the raw emotion and energy and each performance flew by because it was just that good. I personally loved the audience participation segment. It was fun to watch and for individuals to get to live their dreams of dancing with one of the pros!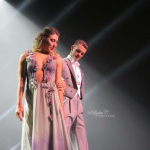 One of the most special moments of the night was the section where the Dancers all described why they dance/what dance means to them. So often on #DWTS it's always focused on the celebrity. It was so special to learn all of their stories and see how it shaped their joy not only in dance but, in life.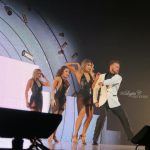 The group performances were all absolutely stellar. Ending the show with Andy Grammer's "Good to Be Alive" was perfection. You couldn't help but, have that song and that happy energy in your head the rest of the night. The dancers gave it their all every single night of the performances and I cannot say enough what a privilege it was to meet them at the meet and greets, but to sit in the audience and watch their talent and brilliance come to life.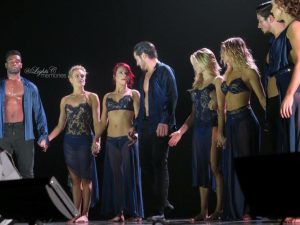 For even more photos please visit my Instagram page @lightscmemories or Facebook :  https://www.facebook.com/Lights-Camera-Memories-935628749847172/
Until Next Time,
Xoxoxo
Heather