Dancing with the Stars Finale Night 1   
#DWTS
#dwts22
Season 22/Week 10
#DWTSfinale
Just a quick reminder the contest to win ONE Silver Meet & Greet Package to see Maks & Val Tour ends this Wednesday 5/25 at 7 pm EST.  To all the Maks and Val fans out there, I hope this giveaway will help make someone's dreams come true. I want to find someone really deserving of this and has never really got the chance to meet them since this is a $300 giveaway contest. But anyone who qualifies for the rules and follow them thoroughly will be entered in a random draw. The winner will receive ONE Silver VIP Meet and Greet Package which includes a premium reserved ticket in rows 5 through 20, tour program, and more! Please follow ALL these rules to be entered in my Maks And Val Live Tour: Our Way Giveaway. 1. You must live in the U.S. and can attend the show alone. 2. The city you want to attend must still have this specific package available. 3. Follow @LightsCMemories either on Instagram or Twitter (Will be checking)! 4. Post a picture of Maks/Val with a caption explaining why you want this and include the city/show you want to attend. Make sure you tag me in the picture and use the hashtag, #LightsCMemoriesGiveaway! 5. Tag some friends who would be interested in this giveaway. The more friends you tag, the better your chances are! The drawing for the winner will be on May 25th at 7pm EST! Please get your entry in before that. If you have any questions, feel free to ask me below. Best of luck! -Heather
I cannot believe we are at the finale already, this season flew by and hands down was filled with immense talent by the cast this year.
Ginger Zee and Val Chmerkovskiy
#teamGinandJuice
Redemption dance: Contemporary-Brave beyond words to dance with that back injury but, you did so with grace and beauty. The lifts were amazing and I loved all the emotion you brought to the dance, it absolutely was an improvement and they both should be very proud of a great season.
Scores: 9-10-9 (28 o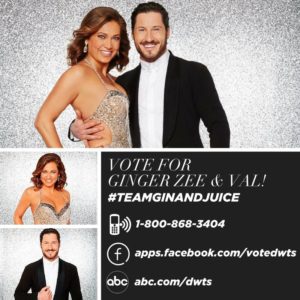 ut of 30)
Freestyle: I loved their freestyle, loved that they focused on the dancing not all the props, I was hoping all 3 would do that and they absolutely did. Val and Ginger brought us a fun, delightful and very creative freestyle. The fact Ginger could dance through the pain too was incredible, back injuries are so challenging and the slightest movement can cause the sharpest pain. Ginger grew so much as a dancer this season and I loved the partnership she had with Val. They should absolutely be proud of themselves no matter what the results are.
Scores: 10-10-10 (Perfect score)
Nyle DiMarco & Peta Murgatroyd
#redefiningdance
Redemption dance: Quickstep-Overall it was a good dance, definitely improvement over the last quickstep. Nyle continues to amaze every single week and he has truly taken us on a journey this season.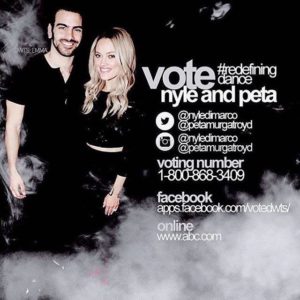 Scores: 9-9-9 (27 out of 30)
Freestyle: Their freestyle was beautiful, moving and again showed the tremendous emotional journey that Nyle and Peta have taken us on this season. The music was perfect.  I thought it was one of the best examples of modern dance I can ever remember witnessing. Peta and Nyle have done such a beautiful job this season and truly raised the awareness of what it is like to be deaf. Nyle truly has shown everyone that you can do absolutely anything you put your mind to.
Scores: 10-10-10 (Perfect score!)
Paige VanZant & Mark Ballas
#teamPowRightInTheKisser
Redemption Dance: Salsa-They chose the Salsa because this is the one Mark was injured on. Bruno said she out-danced Mark. Len felt it was lacking hip action. I thought they did a great job, Paige truly showed her improvement and growth as a dancer!
Scores: 10-9-10 (29 out of 30)
Freestyle: That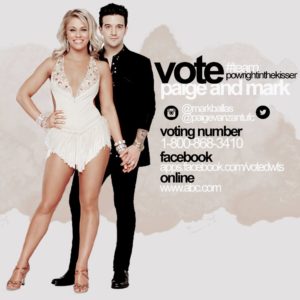 dance was amazing. All 3 freestyles were fantastic. I loved that Mark kept it simple and focused on the emotion and highlighted the dancing. BC Jean also did a beautiful performance to accompany them. It's been so nice to see the confidence Paige has gained through her journey on the show. It's one of my favorite partnerships with Mark over the seasons too. They had a unique trust and bond that truly shined through.
Scores: 10-10-10 (Perfect score!)
This season it could truly be any of the 3 as the Mirror Ball champion all for completely different reasons. They all shined, they all excelled, they all had amazing partnerships with their pro's and no matter what happens tomorrow they all should be very proud of their journey. Bravo to all three pro's for fantastic choreography this season, I truly loved this season!
For those of you that follow my blog I have many events I will be covering this summer including: Maks & Val Tour, CMA Fest, Luke Bryan, Keith Urban, Steven Tyler, JLO and more! Please stay tuned to this page, my IG/Twitter: @lightscmemories and Facebook: https://www.facebook.com/lightscmemories/.
Just a reminder if you want to get tickets to the HOTTEST tour this summer go to: http://www.maksandvaltour.com/ I will be blogging on the show and their various amazing VIP Packages this summer! It kicks off in 3 short weeks!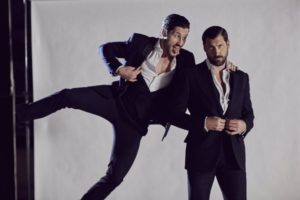 VOTE by phone, Facebook and on abc.com
Until next time,
Xoxoxo
Heather