Dancing with the Stars Season 25 Premiere!
I could not be more excited for this season!  It's a really great cast and I think it's going to be a competitive season!  Crazy it's up to 25 seasons.  I have watched since Season 1 and seen the changes over the years and this one should be special!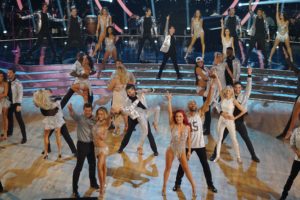 What an opening night!  That was absolutely amazing!  Bravo Mandy Moore!
We will miss Julianne as a judge this season but, nice to see Len, Bruno and Carrie Ann back.  I have to say in a way I am glad the judges are scoring a bit low tonight.  This gives all the partnerships room to grow and improve.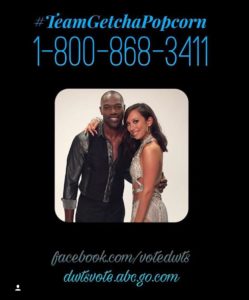 Terrell Owens & Cheryl Burke
Cha Cha
Wow I didn't realize this was Cheryl's 20th season!  I thought they were good, the height difference made it a bit interesting to watch and Terrell seemed maybe a bit nervous but it is the opening night.  It was fun and energetic.  I think with his personality and Cheryl's coaching you will see him improve and loosen up as the season goes on.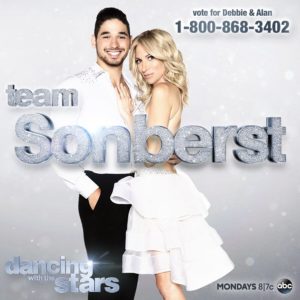 Debbie Gibson & Alan Bersten
Foxtrot
I am so excited for Alan to finally be a Pro!  I think Debbie was the perfect person to match him with this season!  I grew up listening to Debbie's music and she has a fun personality!  On a personal note I can understand part of Debbie's struggle with Lyme disease.  I went for an annual skin check and they found the bull's eye on my arm it was in a spot I could see and for 3 months they loaded me up with antibiotics but, the symptoms you go through are absolutely awful and really you can't understand until you have gone through it.  They performed a beautiful Foxtrot!  It was light, beautiful, and elegant and I really think this will be a partnership to watch this season.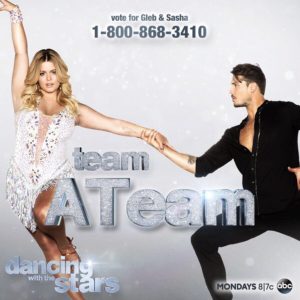 Sasha Pieterse & Gleb Savchenko
Cha Cha
I think this will also be a fun partnership.  They seemed to have already formed a nice friendship.  I thought they did well for the first week.  Cha Cha is not an easy first dance to learn and I thought they did good.  I thought it was fun, and it showed off Sasha's fun, fierce and fabulous personality.  I think you will see this partnership continue to improve and grow as the weeks go on.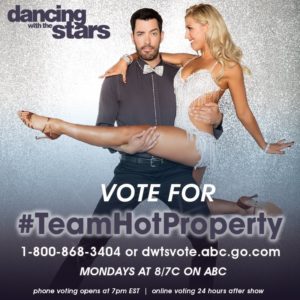 Drew Scott & Emma Slater
Foxtrot
You could not find a better match in personalities than these two!  No pressure Drew, Emma won last season but, I think he is totally up for the challenge!  Drew definitely came out full of energy and he is so animated which is fun to watch.  It was fun, light and very energetic!  I think first night energy might have got the best of him just a bit but, I think they will do good this season and continue to improve.  BTW I loved Emma's dress!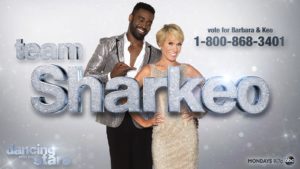 Barbara Corcoran & Keo Motsepe  #teamSharkeo
Salsa
Keo and Barbara are just too funny together.  This combo is going to be fun!  Barbara definitely had the basic technique/steps of the Salsa down.  It was a ton of fun to watch, they have a lot of fun energy and I think she exceeded expectations tonight.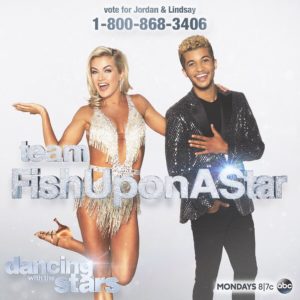 Jordan Fisher & Lindsay Arnold
Tango
Lindsay definitely has a partner she could go all the way to the end with this season!  That was a killer first week performance and they should be excited with that performance.  Lindsay is so creative and I think this will be another team to watch this season!  They should be thrilled with their performance tonight!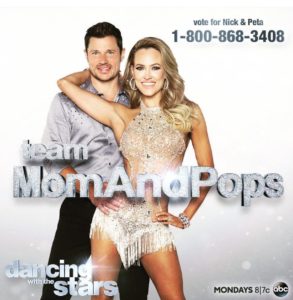 Nick Lachey & Peta Murgatroyd
Cha Cha
I really like Nick and Peta partnered up.  I thought they were really good tonight.  They absolutely have potential to go far in this competition.  Nick definitely has some moves!  He is right 98 degrees wasn't known for their dancing but, he was really good tonight.   A lot of fun energy, hip action and good technique for the first week.  Peta is such a good teacher and I think couple that was his determination and they will go far!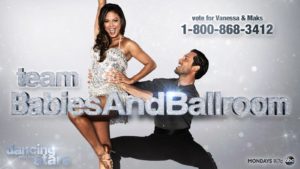 Vanessa Lachey & Maks Chmerkovskiy
Cha Cha
Maks and Vanessa will be a great match up personality wise.   Vanessa was really good.  She absolutely learned the technique of the dance and they are going to be a great partnership.  They brought the sizzle, the energy, fun and I was impressed!  I liked to hear what Maks said too about working hard.  Maks is another fabulous teacher and working hard will take you far!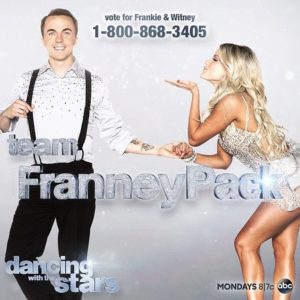 Frankie Muniz & Witney Carson
Foxtrot
First up can we talk about Witney's dress, gorgeous!   They are such a cute partnership.  I thought they did really good.  Frankie was light on his feet, they seem to be perfectly matched for each other and they should be very proud of their performance tonight.  It was beautiful and endearing.  I love it when you can feel the emotion in the dance.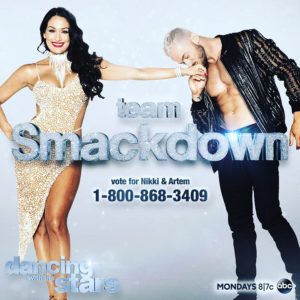 Nikki Bella & Artem Chiigvintsev
Tango
First of all I love how excited Artem is this season!  This is such a great match up!  They were crazy good tonight!  Nikki is very powerful and a strong presence!  Nikki does what I do when I dance too it's hard to look up when you are learning.  Artem is such a great teacher too so I think they will do great this season!  Artem might need some massages this season with all the body slamming.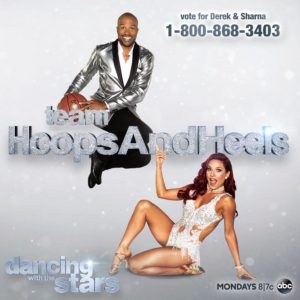 Derek Fisher & Sharna Burgess
Salsa
Derek Fisher has the moves!  I think he and Sharna will be fantastic this season!  Their dance was fun, filled with good content and they absolutely made a huge impression tonight.   He has a real presence on the dance floor and I think as he continues to learn from Sharna they will be a team to watch.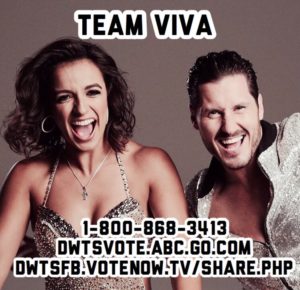 Victoria Arlen & Val Chmerkovskiy
Cha Cha
Victoria's story is nothing short of amazing and inspirational.  I am so happy she is matched with Val.   She has an amazing spirit that just shines right through.    They blew the roof off the studio tonight!  Victoria should be so proud of herself that was amazing!  Crazy high energy, great technique and her personality literally just lit up the room.  Bravo!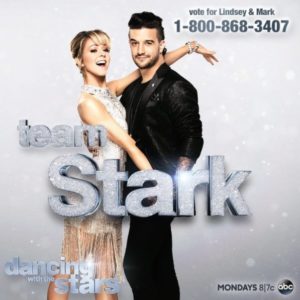 Lindsey Stirling & Mark Ballas
Cha Cha
I thought Lindsey was good and with two very creative personalities I am sure they will be bringing us some great performances.  I am a little unclear if Lindsey has dance experience or not so someone please correct me on that.  I know she was in a video with Derek Hough in the past.  They absolutely had a great performance tonight.
As I expected this season is packed with talent and great personalities.  Voting will be even more important than usual to keep your favorites coming back week after week!
For pictures from the tour this summer please visit my social media pages @lightscmemories!
Until next time,
XOXO
Heather