Dancing with the Stars TV Night!
This season absolutely is filled with a lot of talent, a lot of heart and a desire to be a part of the show and they are giving it 100% which is fantastic.  I also am personally glad that it's back to 2 nights.  I loved how they did it last night and hearing the insight from the mics on the judges as the couples danced.  I was excited to see what they all would do with TV Night
A few other things I noticed:
It was great to hav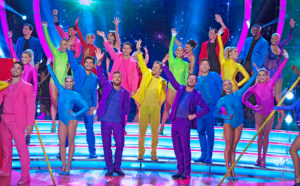 e the dance with Cheryl, Derek & Maks since they returned to the show and all three had been on the show for a long time so they deserve the extra recognition.  However,  I think they should have been paired up to dance with the 3 other returning pro's Emma, Allison & Gleb just to give them some credit and recognition as well.
Bravo to the 3 musical performances including Gavin DeGraw who performed both nights, Daya & Charlie Purth.  I also loved all the Pro numbers this week.  Mandy Moore is just amazing!  Bravo to all the hard work of the troupe too!  You all work so hard and it's absolutely recognized.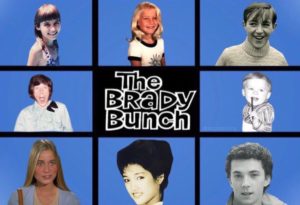 Artem Chigvintsev and Maureen McCormick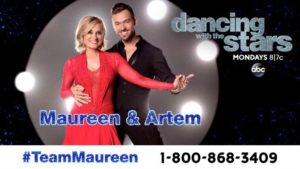 You cannot help but route for Maureen, she has such a great spirit and drive.  I love their partnership. Artem has that natural calmness which I think will help Maureen throughout the season.  I really thought they improved a lot over last week.  Maureen seemed to shake off the nerves and had a lot more confidence and have fun with the dance.  I thought they were underscored by a few judges when compared to the other dances of the night.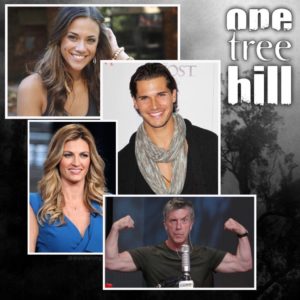 Jana Kramer & Gleb Savchenko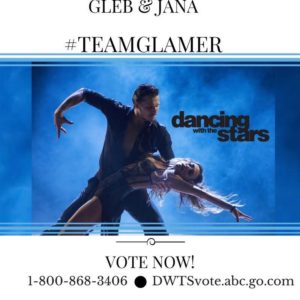 Jana shared that she had an injury that she was battling this week in which she has torn muscles between her ribs.  Injuries like that are so hard because it really just takes time, I know she mentioned after the show that she had a steroid shot and they do work wonders so let's hope she heals quickly.  They are such a great couple with so much promise.  I thought they performed really well tonight given the injury and have the potential to be in the final 3 on the show as of right now.   Also kudos to Gavin DeGraw for a great performance as they danced.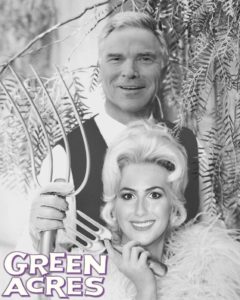 Rick Perry & Emma Slater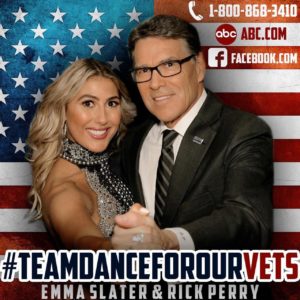 Rick really got lucky with his partnership with Emma.  Emma has natural spunk, great sense of humor, patience and she's a great teacher.  I thought the dance was full of character and it was entertaining to watch.  Definitely could be better but, Rick has never danced before and he truly is putting his heart into learning and has an exuberance that is contagious.  It was fun.  Half the battle in learning anything new is the attitude you have.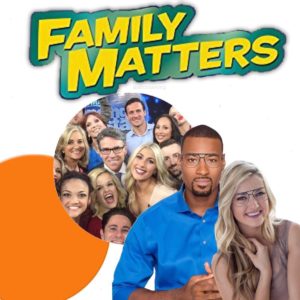 Lindsay Arnold & Calvin Johnson Jr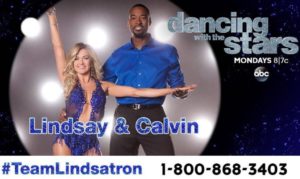 I am enjoying Calvin.  He has a captivating personality and he's a lot of fun.  He and Lindsay have a fun banter and are developing a great partnership.  I loved their dance to Family Matters.  He looks like he is having fun and working hard.  He also has the ability to get into character which isn't always easy as we have seen in the past on the show.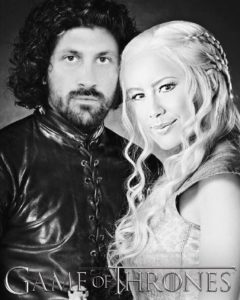 Amber Rose & Maksim Chmerkovskiy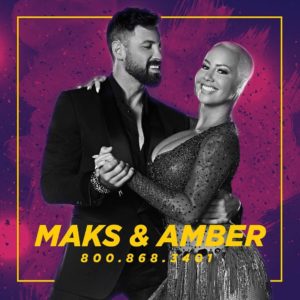 I like this partnership.  I truly didn't know much about Amber prior to the announcement but, I am glad so far the packages are allowing us to get to know her better.  I know she had a rough first week but, overall I thought she improved a lot this week.  I thought she showed a lot more confidence and engagement with Maks.  She did a great job of staying in the character of the dance and WOW Maks looked so good as well.  You can tell she is a hard worker and will keep building on her performances.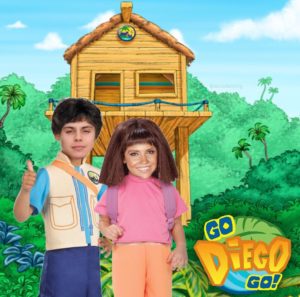 Jake T Austin & Jenna Johnson
I had a feeling Jake was going to be the one that went home this week.  The performances both weeks were a bit off on timing and it looked like he was constantly trying to catch up.  Plus complaining about the judges this early was probably not the best and there was one or two eye rolls when the scores were given.   Confidence is good but, also understand you need feedback to grow at anything in life.  You are learning to dance and the judges are trying to provide feedback to help you improve your scores week over week.  Jenna worked hard at her first season as a pro and its unfortunate it ended after the 1st elimination.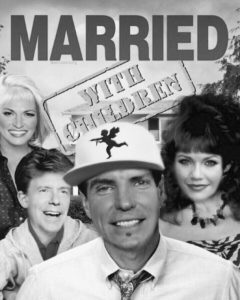 Vanilla Ice & Witney Carson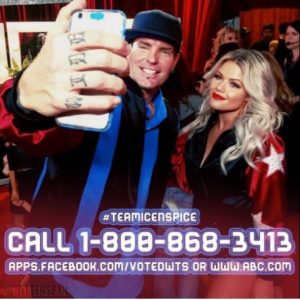 OMG Witney nailed the character!  It was super fun to watch.  He has a great personality and has been fun to watch on the show so far.  Definitely could use a bit more polish but, it's week 2 and all of the celebrities will continue to grow as the weeks go on.  I thought they did a good job and loved the character of the dance.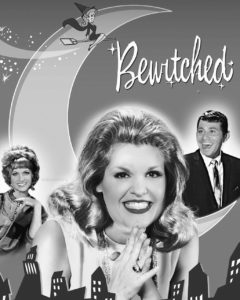 Terra Jole' & Sasha Farber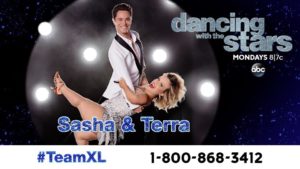 Terra is really doing so good!  I give her a lot of credit and her attitude is fantastic.  She works thorough her challenges but, doesn't want to be defined by them.  Her revenge on Sasha's prank too was absolutely hilarious.  Bravo to Sasha who has done a fabulous job of working with the challenges and putting together wonderful dances.  Terra keep that confidence up girl you are doing really well.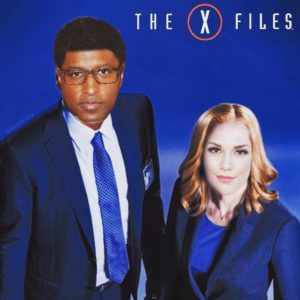 Kenneth "Babyface" Edmonds & Allison Holker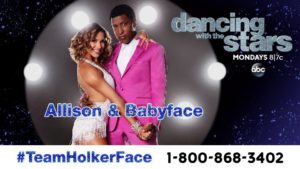 Babyface really floored me this week.  I think he is going to be a dark horse and one to watch in this competition.  He also mentioned that he is shy.  It's so interesting to learn that many entertainers are actually quite shy people.  I thought their dance this week was really good.  Bravo to Allison on her creativity.  It was so clean, precise, sexy and a lot of fun to watch.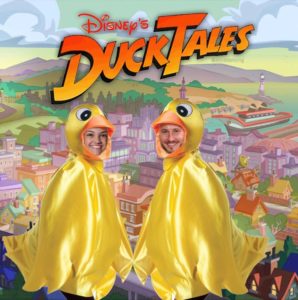 Laurie Hernandez & Val Chmerkovskiy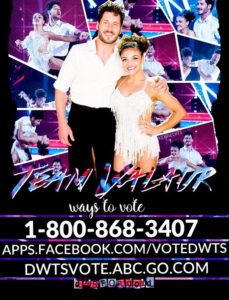 Laurie came out and owned the dance floor once again this week and her personality just shines when she performs.  She is just so precise and just a total dynamo to watch.  She is living her dream being on the show and clearly working hard at her performances.  I disagree with those that say she has an advantage from being a gymnast.  Yes she is fit and had to do floor routines but, ballroom dancing is totally different.  She clearly is working hard and it's so much fun watching Val having so much fun with this partnership.  Bravo!  Loved that Julianne told her she is Disney's Beyoncé!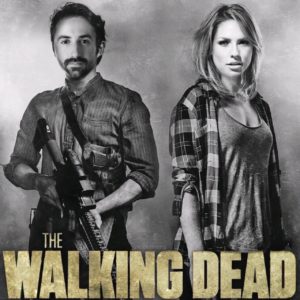 Sharna Burgess & James Hinchcliffe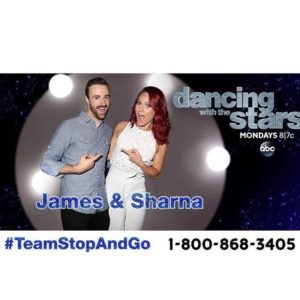 I absolutely think James and Sharna have the potential to be in the final 3 this season.  James has the natural dancing abilities for sure and clearly also can get into character of the dance.  He is taking all of the feedback and improving every week.  I am excited to watch him perform each week.  Sharna is absolutely fabulous as always.  I really love this partnership.  I thought they were scored a bit low.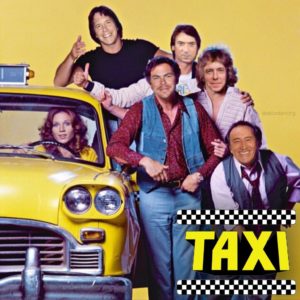 Derek Hough & Marilu Henner
#TeamHennergy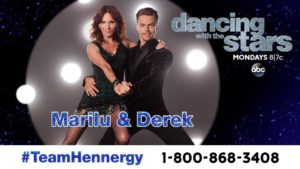 Derek had a real challenge on his hands this week.  The music was incredibly slow but, Derek was able to work with it and put together a unique performance.   Marilu was graceful and showed improvement over last week.  It's always so much fun watching people live their dreams.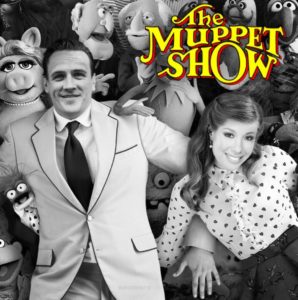 Ryan Lochte & Cheryl Burke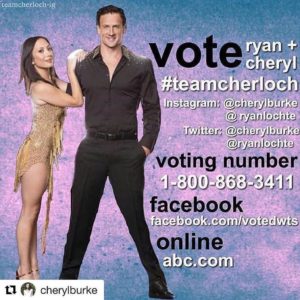 I think after this week they should stop discussing the incident and let Ryan shine on his dancing.  Their dance was a lot of fun and I thought Ryan did a good job.  He clearly is not a natural dancer but, you can tell he is working at it and wants to be successful.  I thought the dance was creative and showed improvement.
In Jeopardy: 
Amber & Maks
Ryan & Cheryl
Maureen & Artem
Jake & Jenna
Jake & Jenna were eliminated. 
Next week:
Per Maks's blog on EW.com
"Next week will be the presidential debates, and we will only have an hour-long show. So, the format will be different — it's going to be a face off. They split us into six groups of two pairs, and each pair has the same style of dance. So we'll each dance, and then we get a score, and whoever has the higher score will have immunity from elimination."
These are the Face Off Match ups:

Laurie & Val VS Marilu & Derek:  Dance Tango
Calving & Lindsay VS Terra & Sasha:  Viennese Waltz
Ryan & Cheryl VS James & Sharna:  Cha Cha
Jana & Gleb VS Babyface & Allison:  Jive
Rick & Emma VS Vanilla Ice & Witney:  Paso Doble
Amber & Maks VS Maureen & Artem:  Salsa
On a style note:  Ck out http://www.bebe.com/ for some really beautiful fall fashions and really fun new bag colors go to:  http://www.coach.com
Until next time,
Xoxo
Heather