Dancing With the Stars
We Came to Dance Winter 2016-17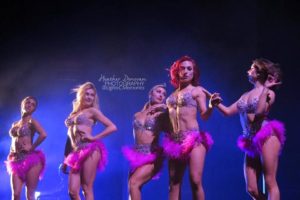 This was my 4th Dancing with the Stars tour (#DWTSTOUR) and hands down the BEST one to date! The stage set up with fantastic, great music/dance selection and the cast was filled with not only great talent but, the kindest people.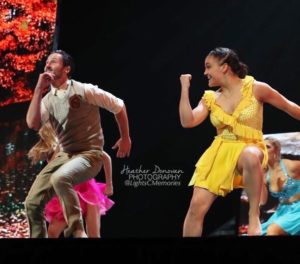 I am attending 5 shows on this tour and have one more to go in Costa Mesa on the last night of the tour and did VIP for each.  If you want to learn about their amazing VIP experience check out this link:  http://lightscmemories.com/vip/dwts-vip-came-dance-tour-2016-17/ and I have also kept track of the cast photos and mingles as I know many of my followers like to guess who will be in their VIP:  http://lightscmemories.com/entertainment-blog/dwts-tour-cast-meet-greet/
Cast: Valentin Chmerkovskiy, Sharna Burgess, Laurie Hernandez, Lindsay Arnold, Artem Chigvintsev, Gleb Savchenko, Keo Motsepe, Emma Slater, Alan Bersten, Jenna Johnson and Hayley Erbert!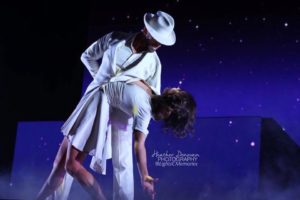 This year's tour really focused on each dancer's story and it was so beautifully put together.  You would find yourself laughing, in tears, with goosebumps and just sitting on the edge of your seat.  To highlight just a sample:  Val and Laurie perform a few of their favorite dances from the season, there is a section on favorite movie dances that is just fun and stunning at the same time, special dances for just the men and just the women and a lovely moment as Emma shares the story of her engagement. The girls and Artem perform a fun Spice Girls number that will really take you back.  I loved the opening & closing numbers and the piece they all participate in on how they put together the dances each week.  There is also a section after intermission that will leave you in stitches it is so hilarious.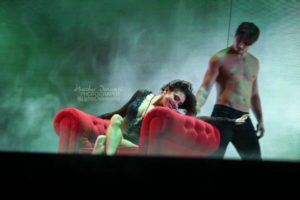 Jenna Johnson performs a really amazing number to Seduces Me that is just breathtaking.  Sharna & Val perform a high energy jive that just totally rocks and Sharna performs a steamy tango with Alan that I just loved!  Alan and the ladies perform a special number that will leave every man in the room jealous of him.  Artem and Gleb heat up the stage in their respective pieces that tell their stories.  Lindsay hits all the right notes in her dances too including the one she dedicates to her Dad…Crazy Train.  Keo also has some moving pieces to his life story and a rumba with Emma.   Jenna and Artem perform a special piece from La La Land that is visually and emotionally stunning.  The contemporary numbers that Jenna & Artem and Hayley and Val do are so beautiful and passionate.  The number that makes me cry and I get goosebumps every night is Sharna's story.  I don't want to spoil it for those that have not yet seen it but, it's a story some can really relate to and will pull at your heart strings for sure.   This was just a quick highlight of my thoughts.  All of the performances are just amazing!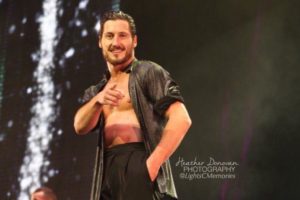 Every style of dance was perfectly portrayed, you could feel the raw emotion and energy and each performance flew by because it was just that good.  This year's tour was very fast paced which I loved it seemed to be shorter numbers but, with a lot more content packed in which I absolutely loved.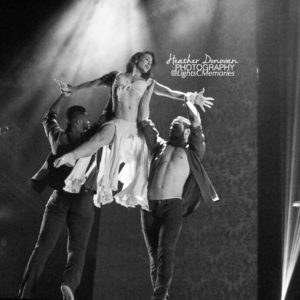 You will absolutely walk out of the theater feeling like you have truly gotten to know the Pro's.  They open their hearts and souls to us in this tour.  So often on DWTS it's always focused on the celebrity. It was so special to learn all of their stories and see how it shaped their joy not only in dance but, in life.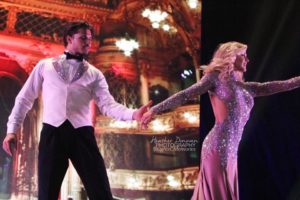 The dancers gave it their all every single night of the performances and I cannot say enough what a privilege it was to meet them at the meet and greets, but to sit in the audience and watch their talent and brilliance come to life.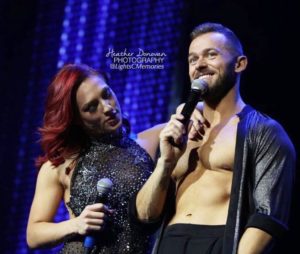 For even more photos please visit my Instagram, Twitter or Facebook pages @lightscmemories!
Also thank you and shout out to VIP Host Anthony Jones for continuing to be our rock star, taking truly memorable pictures, always being very organized and truly being invested in the fan experience!
Until next time,
Xoxoxo
Heather
Check out my favorite online shops!
Bebe:  http://www.bebe.com/
Nordstrom:  http://shop.nordstrom.com/
White House Black Market:  https://www.whitehouseblackmarket.com/store/