Dancing With the Stars
Hot Summer Nights Tour Summer 2017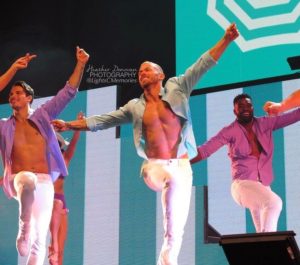 This was my 5th Dancing with the Stars tour! The stage set up with fantastic, great music/dance selection and the cast was filled with not only great talent but, the kindest people.  Truly loved the Hot Summer Nights Tour!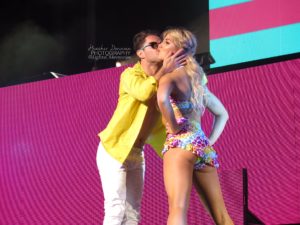 I am attending 4 shows on this tour and have one more to go in Minnesota and did VIP for three of the four. Here are a few links to past articles on the tours.  First one is guest blog by a contest winner:  http://lightscmemories.com/contestsgiveaways/dwts-vip-tour-winner-review-_dwts-hough/  Next: http://lightscmemories.com/vip/guest-blog-sandra-chen-1st-dwts-tour-vip-experience/ Here are a few on past tours:  http://lightscmemories.com/entertainment-blog/dwts-came-dance-2016-17/ & http://lightscmemories.com/vip/dwts-vip-came-dance-tour-2016-17/ & http://lightscmemories.com/entertainment-blog/dancing-stars-dance-night-tour/and I have also kept track of the cast photos and mingles as I know many of my followers like to guess who will be in their VIP:  http://lightscmemories.com/entertainment-blog/dwts-hot-summer-nights-tour-vip-photo-list/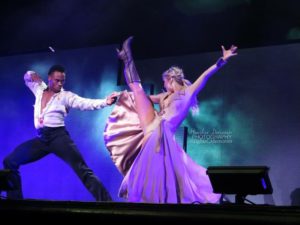 The cast included: Rashad Jennings, Heather Morris (filled in for most of July while Rashad was out for football) Sharna Burgess, Lindsay Arnold, Artem Chigvintsev, Gleb Savchenko, Keo Motsepe, Emma Slater, Alan Bersten, Sasha Farber, Hayley Erbert and Britt Stewart!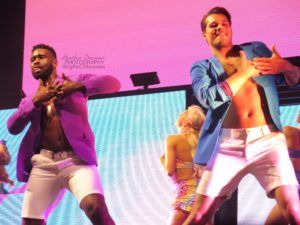 This year's tour was very light & fun with a lot of summertime elements mixed in.  It was so great to see Emma & Rashad dance together live again.  I was so excited for them that they won this season.  I haven't seen Heather perform yet that will be at the next show.  It was also so nice to have Sasha back on tour this time and Britt was another fantastic addition to the cast.  I know a lot of people were unsure what to expect when Val took the summer off.  Even though he and Jenna were incredibly missed on the stage I think many of the other dancers really shined bright this tour.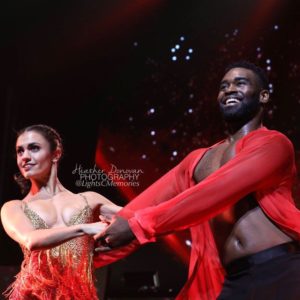 We saw a few of our favorite dances from the season, they had an entire movie section which was just fantastic.  I know I keep saying it when I post pictures but, that dance that Sharna & Gleb do to 50 Shades was just smoking hot.  I also really enjoyed Artem & Hayley's beautiful and passionate contemporary dance and Gleb & Hayley's dance to "Don't Want to Miss a Thing".  Watching Sasha and Emma dance quite a few pieces together including the Viennese Waltz dedicated to their engagement was just beautiful.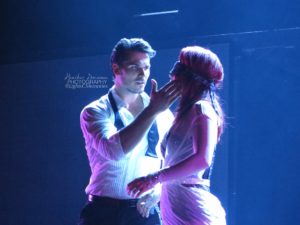 Lindsay has a fun storytelling portion of the show as well that is hilarious in addition to performing many amazing numbers.  I also really enjoyed the Prince/Princess piece.  Keo is absolutely hilarious with his drop the mic moment and also has many beautiful and high energy performances.  Alan also truly stands out this tour with his fun dance with the ladies, his Samba with Lindsay and many other fantastic performances.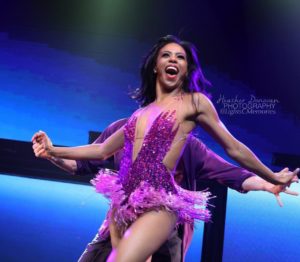 Britt is a real sweetheart and also incredibly talented.  She shines bright on the stage every night!    All of the dancers just radiate joy on that stage.  The entire show was absolutely beautiful and high energy and it allowed all the dancers to be equally in the spotlight.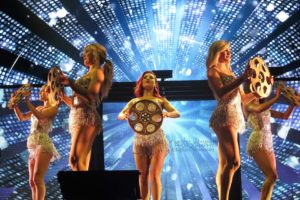 I also loved all the other special elements.  If you haven't seen the show you can skip a few of the videos so it doesn't get spoiled:
https://www.youtube.com/watch?v=G0B1x8CXgW8
https://www.youtube.com/watch?v=Z7Ws1LShqNg
Every style of dance was perfectly portrayed, you could feel the raw emotion and energy and each performance flew by because it was just that good.  This year's tour was similar to the last one very fast paced which I loved it seemed to be shorter numbers but, with a lot more content packed in which I absolutely loved.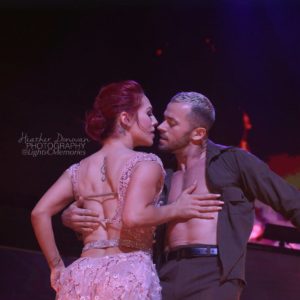 The dancers gave it their all every single night of the performances and I cannot say enough what a privilege it was to meet them at the meet and greets, but to sit in the audience and watch their talent and brilliance come to life.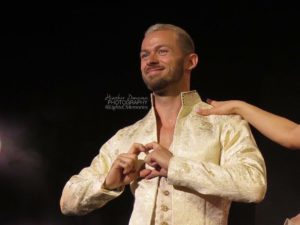 For even more photos please visit my Instagram, Twitter or Facebook pages @lightscmemories
I will be posting an article on the VIP Experience this week as well!
A few of my favorite shops for tour clothes:
Until next time,
Xoxoxo
Heather