DWTS Season Premiere Season 24! 400th Episode
I have been counting the days & weeks to the premiere!  Crazy it's now Season 24!  Congratulations to DWTS on its 400th Episode!  I have personally never missed one!   It was another fantastic opening number!  It should be another dynamic season with a wide range of personalities as always!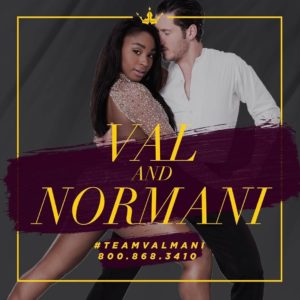 Normani Kordei & Val Chmerkovskiy:  #teamValMani
Dance:  Quickstep
Song:  "Good Time Good Life" by Erin Bowman
This will be a challenging season for Val and Normani due to the fact they will be traveling while Fifth Harmony is one tour in Asia.  I think this pair has a lot of potential.  They had a very challenging first dance in the Quickstep but, I thought they did a really good job.  It was fun, full of energy and really kicked off the show the right way!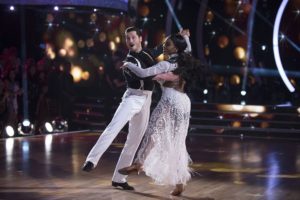 I did want to address one thing.  Some people thought Val was being cocky or saying something unkind about his partner when he talked about the averages.  That is 100% false and I don't know why people have to jump to negative conclusions.  I went back and listened again to be sure I had it correct.  He was referencing Normani's Grandmother that is a huge fan of the show and has a catalog of scores from all seasons from the very 1st.  He said with tonight's scores it might lower his average and she will have to write them down in her catalog.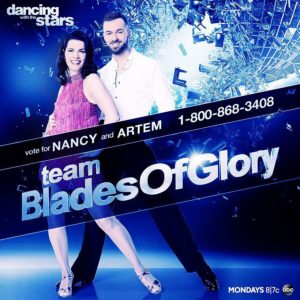 Nancy Kerrigan & Artem Chigvintsev #teamBladesOfGlory
Dance:  Viennese Waltz
Song:  "She's Always a Woman" by Billy Joel
I am so excited for Artem this season.  He finally has a great partner and an athlete and I think they will go far in this competition.  I remember being a little girl watching Nancy in the Olympics.  She is so strong and full of grace and I believe this pair will be one to watch!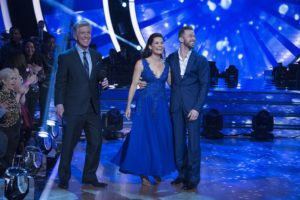 Their dance was elegant, beautiful and I think they did a fantastic job.  I look forward to watching Nancy grow this season.  I think each week she will feel more comfortable and relax a bit more but, it was a stunning opening performance!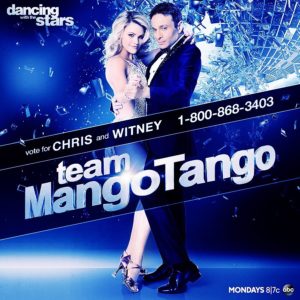 Chris Kattan & Witney Carson #teamMangoTango
Dance:  Cha Cha
Song:  "What is Love" by Haddaway
Chris is an actor/comedian from SNL.  Witney doesn't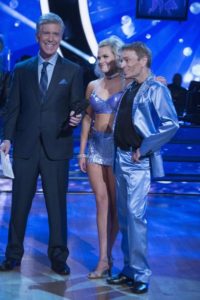 watch much TV so she wasn't sure about any of his characters.  He did break his neck in the past so he is dealing with an injury.   Their dance was fun to watch and it did seem like he was trying to be in character of a bad dancer.
I think this team will need to put in a lot more work to make it in the competition.  Witney is very talented and I am sure she will continue to work hard and helping Chris grow as a dancer as the weeks continue.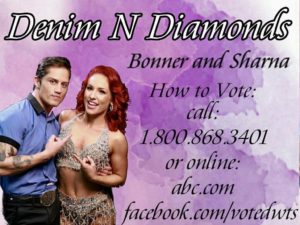 Bonner Bolton & Sharna Burgess #teamDenimNDiamonds
Dance:  Cha Cha
Song:  "Move" by Luke Bryan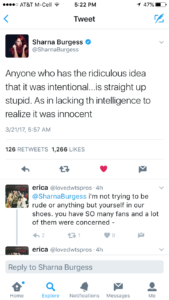 First of all they have serious chemistry.  It was cute watching Sharna blush!  Bonner broke his neck a year ago and was initially paralyzed and wanted to come and inspire people.  I predict this couple will be red hot all season long!  This was such a fun dance for the first week.  It was hot, it was a ton of fun to watch and for me they will be one to watch this season!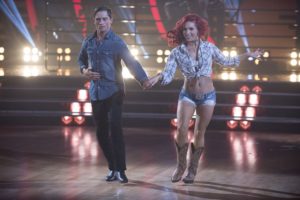 I wanted to comment too on Hand Gate.  Again I don't know why some must automatically think the worst of someone.  When you watch the video you can see he wasn't facing Sharna to know where his hand was he just went to put it around her waist when she came up to him.  Sharna commented on it last night on twitter "Anyone who has the ridiculous idea that it was intentional…is straight up stupid.  As in lacking the intelligence to realize it was innocent".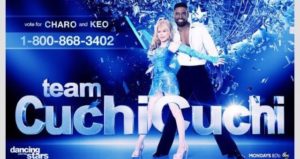 Charo & Keo Motsepe #teamCuchiCuchi
Dance:  Salsa
Song:  "Cuban Pete" by Mambo Companeros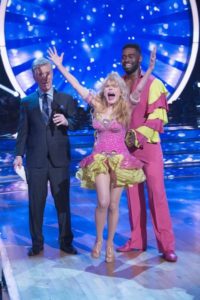 Keo absolutely has his hands full this season.  Charo has a big personality but, I am glad he is getting another shot as a Pro because he is very talented and such a nice guy.  Their first dance was extremely energetic and fun.
I don't know what happened at the end after the judge's comments.  I absolutely think she might want to relax a bit and listen to the judges or she's going to give the audience the wrong impression.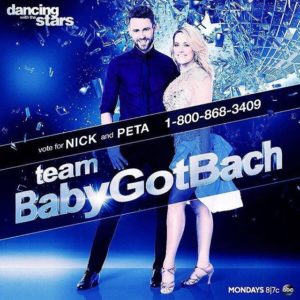 Nick Viall & Peta Murgatroyd #teamBabyGotBach
Dance: Cha Cha
Song:  "Let Me Love You" by DJ Snake & Tiesto featuring Justin Bieber
First of all, welcome back to Peta and congratulations on beautiful baby Shai.  I wasn't sure at all what to expect from Nick as a dancer.  He surprised me a bit.  He executed the moves well but, I agree he needs to try to relax and make it flow a bit more.  It seemed a bit stiff.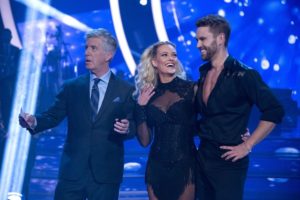 Peta is known to always bring out the best in her partners and I am sure she will continue to work to bring out all of Nick's strengths.  He definitely has the determination to grow and continue to improve.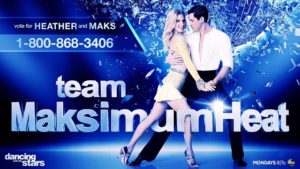 Heather Morris & Maksim Chmerkovskiy #teamMaksimumHeat
Dance:  Viennese Waltz
Song:  "Make Something Beautiful" by Ben Rector
I worry a bit about this pair just because of the chatter about it not being fair she is on the show because her title on social media says Professional Dancer.  M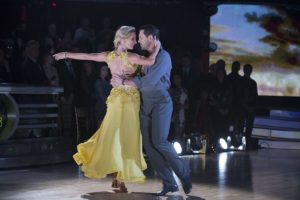 y opinion is everyone needs to give her a fair shot as ballroom and Latin dancing with a partner are very different than what she has done in the past.  Julianne touched on that as well during her comments.  We should also remember that she is not the first person on the show that has had dance experience.
Their first dance was full of grace, she is very light when she dances and she was able to get into character.  It was beautiful and they will be one to watch this season.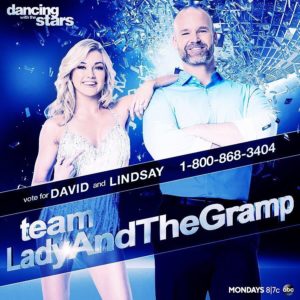 David Ross & Lindsay Arnold #teamLadyAndTheGramp
Dance:  Quickstep
Song:  "Go Cubs Go" by Steve Goodman
David is the first baseball player to be on the show and seems to have a really fun personality.   This partnership will be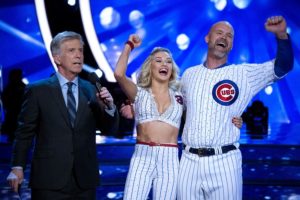 a lot of fun to watch and Lindsay is really good at pulling out her partner's strengths.
Their first dance was a ton of fun to watch!  I think David will surprise people this season as he gets more comfortable each week.  I thought for a first week they did a good job.  They definitely had the performance factor!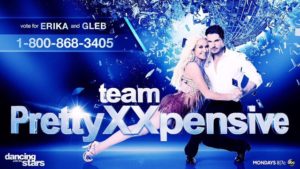 Erika Jayne & Gleb Savchenko #teamPrettyXXpensive
Dance:  Salsa
Song:  "XXPENSIVE" by Erika Jayne
I have always liked Erika on Real Housewives because she keeps it real.  When I found out she would be paired with Gleb I was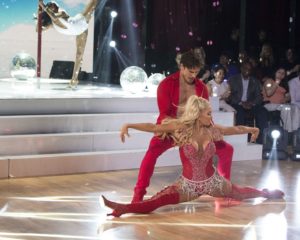 excited to see what they come up with this season.  They are sure to bring the heat and the sizzle.
I thought they did a good job in the first week. It was sexy and they performed well!   I think if they just relax a bit they will be one to watch this season.  I am excited to see them tackle a ballroom routine and show some of her vulnerability.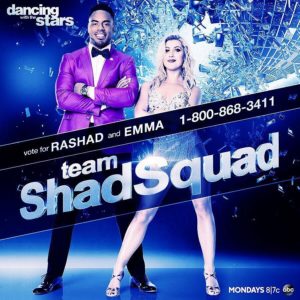 Rashad Jennings & Emma Slater #teamShadSquad
Dance:  Cha Cha
Song:  "24K Magic" by Bruno Mars
I am beyond thrilled for Emma that she has a great partner this season and I was literally on my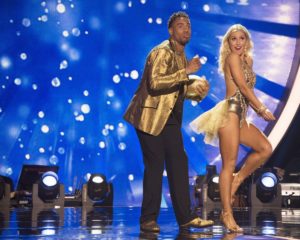 feet clapping for them as they were dancing last night.  They are in it to win it and absolutely will be one to watch this season.  Their personalities mesh so well and I bet they bring the fun all season long!
Their performance literally lit up the room!  Bravo!  I cannot wait to see what they do this season and it was awesome to see Emma beaming and so excited.  She's the sweetest!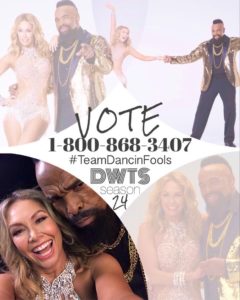 Mr T & Kym Herjavec #teamDancinFools
Dance:  Cha Cha
Song:  "Theme from the A-Team" by Mike Post, Pete Carpenter & The Daniel Caine Orchestra
Welcome back to Kym it's always nice to have her on the show!  Mr T was one of the cast members I was interested to watch this season.   I use to watch the A-Team as a kid and I know he has done a lot of work with youth o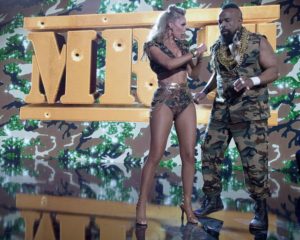 ver the years.
He has basic rhythm and a lot of positive energy.  I think the more comfortable he gets the more we will see from this team.  They have potential for sure.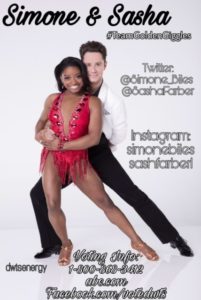 Simone Biles & Sasha Farber #teamGoldenGiggles
Dance:  Tango
Song:  "Untouchable" by Tritonal and Cash Cash
This is another pair that is in it to win it!  They both have such fun playful personalities and it will be a really fun match up!   They had so muc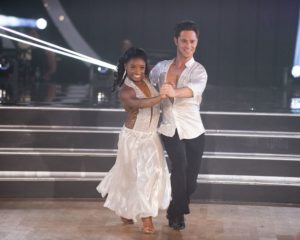 h content skill for an opening week performance.
They were fantastic tonight.  Simone was very graceful, they were a ton of fun to watch and I know this team will go far this season.
This season will be a ton of fun to watch and there is so much talent!  It will be interesting to see who will make the final 3!  As a fan I couldn't be more excited!
Top of the leaderboard was Simone/Sasha.  Bottom was Witney/Chris
If you want to see some fun pictures from the DWTS Winter Tour please feel free to follow me on social media @lightscmemories FB/IG/Twitter  www.lightscmemories.com
Until Next Time,
XOXO
Heather