I recently met the creator and owner of Joxasa and learned quite a bit about his unique product.  You will rarely if ever find two cuffs that are the exact same.  Every piece is hand stitched and hand crafted from the finest Italian leather.
After a conversation and learning a bit more about me and what I like John created a unique cuff for me.   The cuff is high quality, very unique and truly cannot be found anywhere else.  You can check out the wide range of styles, prices, options on his website at:  https://www.joxasa.com/
For my rocker friends this one was one of my favorites on his site!
And for those with more high end rocker tastes I love this one!
If you have an idea you want to run by John to see if they can design it don't hesitate to reach out to him by clicking on the contact tab on their website.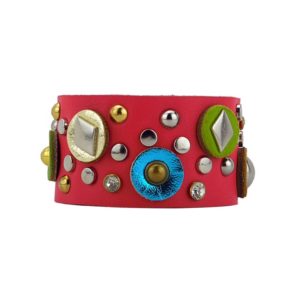 Once again his website is:
Until next time,
xoxo
Heather
*If you have a product or gift item you would like me to consider reviewing please do not hesitate to reach out!