What an opportunity to photograph Andy Grammer with David Bergman!
Ever since I was a little girl and we still used film in our cameras I have always loved taking pictures and most of my friends will tell you I am the one getting pictures of vacations, events and special moments because I love to have them for memory sake.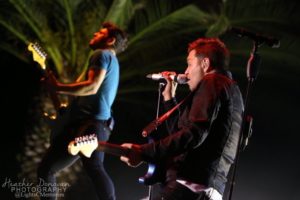 The last few years I have really been working on my photography skills and truly love concert photography.  It's a challenging environment at times because you are battling with others taking pictures on their cell phones and iPad but, for me I like to capture the emotion of a moment you are sharing not only with the artist but, all the fans in attendance at the shows.
When David Bergman posted that he was going to do his first ever live concert photography workshop I thought wow what a great opportunity but, I wasn't sure if I had enough experience or knowledge of the high end technology to attend.  At a friend's encouragement I sent an email to David and was so thrilled to receive notice that I was invited to take the class.  David provided us with very detailed instructions and outlined all the specifics we needed etc.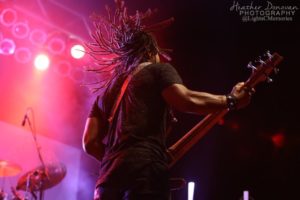 For those of you that do not know David Bergman is a world renowned photographer.  He has had 13 Sports Illustrated covers, been Bon Jovi's tour photographer since 2010, and covered 5 Olympic Games, 11 Super Bowls, and multiple World Series games, NBA Playoff, Stanley Cup Finals and Daytona 500.   David also created a GigaPan photo of President' Obama's first inaugural speech which was viewed by over 30 million people and named a Canon Explorer of Light in 2015.  To learn more about David you can visit his website at:  http://www.davidbergman.net/index. He is extremely talented.
The event I attended was held at Wente Vineyards in Livermore, CA.  We were photographing Andy Grammer who is currently on a dual headlining tour with Gavin DeGraw.  This venue was absolutely beautiful and allowed for a lot of creativity.  The workshop was excellent.   There were 5 attendees all of various degrees of experience and technology levels and it was the perfect size for effective learning.   David was extremely patient and covered a wide range of topics from what makes an ideal photo, the ideal settings for various lighting situations, etiquette, what to look for to make unique pictures and so much more!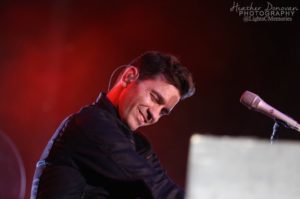 I have always had Canon Point and Shoot cameras and truly love the brand.  We were loaned some fantastic high end equipment from Canon including Canon 1DX and 5D3 bodies and two different lenses.  We were also given gifts from Tenba and Adorama which was really nice!
Andy Grammer is a fantastic performer and I cannot tell you how much fun I had when it was time to photograph the show.  We were allowed access to photograph the entire set vs the usual first 3 songs.  I enjoyed working from different angles, moving around the venue and especially using the great equipment that Canon loaned us.  One of the hardest things in concert photography is gaining experience because 99.9% of venues will only allow you in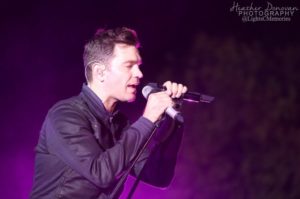 with a point and shoot camera.  I have really worked hard at the craft of getting good shots on my high end point and shoot but, it's a totally opportunity to shoot with the types of cameras we were using.  The colors are much richer, enhanced zoom options, angles and shots you can get are just in a league of their own.  I made sure to get around the venue the like I mentioned but, found myself really working on my style of photography, looking for the emotion, the art of incorporating the background and environment etc.  It was such a privilege to shoot alongside David, hear his live tips and be able to take action on them in the moment etc.
The night absolutely flew by but, it was truly one of the best experiences I have ever had and I am extremely thankful for the opportunity.  I included a few of my favorite shots in this article.  For more keep an eye on my IG/Twitter/FB pages: @lightscmemories.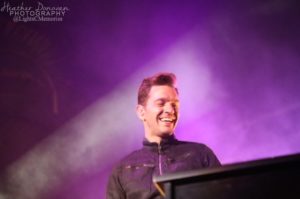 Thank you so very much to David Bergman for sharing your time, knowledge, experience and patience with us!  Thank you to Wente Vineyards (https://www.wentevineyards.com/) & Andy Grammer ()  for the beautiful location and opportunity to cover your show!  If you have not seen Andy on tour yet go buy your tickets (http://andygrammer.com/tour/), he is one not to be missed!  Thank you to Canon (http://global.canon/en/index.html ), Adorama (http://www.adorama.com/) & Tenba (http://www.tenba.com/) as well for the equipment and gifts!
For more on Andy Grammer, tour etc:
Until next time,
xoxo
Heather