Dancing with the Stars:   Finals Night 2 Who Wins the Mirror Ball?
#dwts22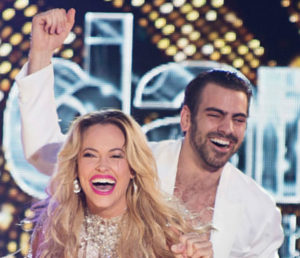 Season 22/Week 10
Just a quick reminder the contest to win ONE Silver Meet & Greet Package to see Maks & Val Tour EXTENDED to: May 29th at 5 pm EST
To all the Maks and Val fans out there, I hope this giveaway will help make someone's dreams come true. I want to find someone really deserving of this and has never really got the chance to meet them since this is a $300 giveaway contest. But anyone who qualifies for the rules and follow them thoroughly will be entered in a random draw. The winner will receive ONE Silver VIP Meet and Greet Package which includes a premium reserved ticket in rows 5 through 20, tour program, and more! Please follow ALL these rules to be entered in my Maks And Val Live Tour: Our Way Giveaway. 1. You must live in the U.S. and can attend the show alone. 2. The city you want to attend must still have this specific package available. 3. Follow @LightsCMemories either on Instagram or Twitter (Will be checking)! 4. Post a picture of Maks/Val with a caption explaining why you want this and include the city/show you want to attend. Make sure you tag me in the picture and use the hashtag, #LightsCMemoriesGiveaway! 5. Tag some friends who would be interested in this giveaway. The more friends you tag, the better your chances are! The drawing for the winner will be on May 29th at 5 pm EST! Please get your entry in before that. If you have any questions, feel free to ask me below. Best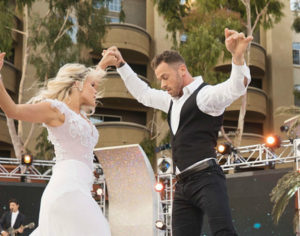 of luck! -Heather
I am so excited for tonight!  Truly all three are so good, anyone could go home with the Mirror Ball.
The entire show was fantastic tonight and it had to be one of my favorite finales in all the 22 Seasons I have watched.  All the guest performers were amazing from Fleur East, Dan & Shay, Fifth Harmony, Aloe Blacc and of course Pit Bull who never disappoints.
It was fun to see 3 past ch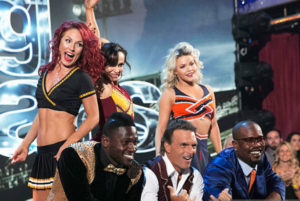 ampions in the ballroom as well including Bindi, Shawn and Emmitt.
The Maks and Val Tour preview just made me even more excited for their summer tour!  It's going to be filled with so much fun and amazing dancing!  I seriously cannot wait to watch their dream come to life!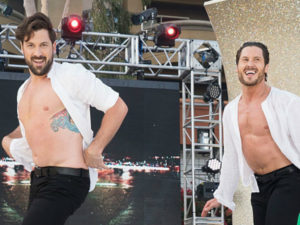 I also loved how they highlighted the eliminated contestants this time, the entire show was so much fun.  This season had so many fantastic partnerships I loved to see Kim/Sasha, Jodie/Keo, and Wanya/Lindsay etc together again, the football player section was great too and the Trivia game with Witney, Lindsay and Von was absolutely hilarious!   I especially loved the dance Witney and Artem performed to Dan and Shay's "From the Ground Up".  The dance to Summer Thing was also a lot of fun to watch and the fun Men and Women of DWTS group dances were also great!
Final Fusion Dances:
Ginger Zee and Val Chmerkovskiy
#teamGinandJuice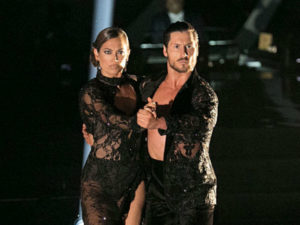 Fusion Dance:  Argentine Tango & Foxtrot:  "Just Like Fire"
Scores:  9-9-9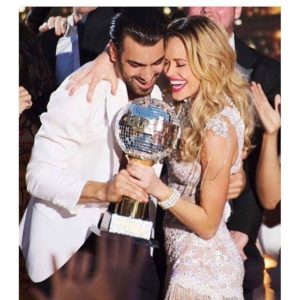 Nyle DiMarco & Peta Murgatroyd
Fusion Dance:  Tango & Cha:  "Summer"
Scores:  10-10-10 (Perfect Score!)
Paige VanZant & Mark Ballas
Fusion Dance: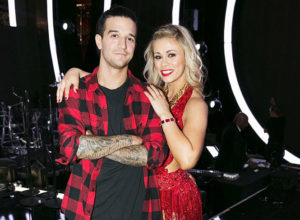 Jive & Salsa "Little Bitty Pretty One"
Scores:  10-10-10 (Perfect Score!)
All the fusion dances were good and it really capped off a fun end to a truly amazing season.  It was a special moment when Carrie Ann put in the extra effort to sign with Nyle.  They all had truly amazing journeys this year for different reasons.  Nyle truly showed the world that nothing can stop you from doing something new that some may think is impossible and he open everyone's eyes to what it is like to be deaf in many powerful ways.
Ginger came in 3rd place and she and Val should truly be very proud of her performance this season.
Time to crown the winner! 
Season 22 Cham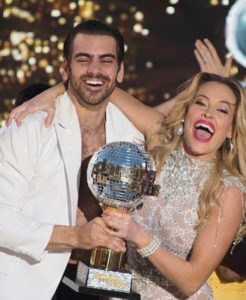 pions are:
Nyle DiMarco & Peta Murgatroyd
Congratulations!  It was an awesome season and you did an amazing job!  Paige and Mark you both also did such a wonderful job!  Truly this is one season where all 3 were deserving to win.
For those of you that follow my blog I have many events I will be covering this summer including:  Maks & Val Tour, CMA Fest, Luke Bryan, Keith Urban, Steven Tyler, JLO and more! Please stay tuned to this page, my IG/Twitter: @lightscmemories and Facebook: https://www.facebook.com/lightscmemories/.
Just a reminder if you want to get tickets to the HOTTEST tour this summer go to: http://www.maksan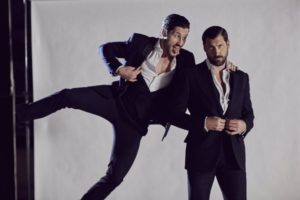 dvaltour.com/  I will be blogging on the show and their various amazing VIP Packages this summer! It kicks off in 6 short weeks!
Until next time,
Xoxoxo
Heather