Most Memorable Year
This week is always one of the more emotional weeks on the show.  It allows you to learn more about the stars, their history, loss, love, struggle, triumphs, survival, dreams and so much more.  You also start to see the relationships truly forming between the Pros and their partners.
Break out the tissues I am sure it will be a special night!
Ginger Zee and Valentin Chmerkovskiy:  Contemporary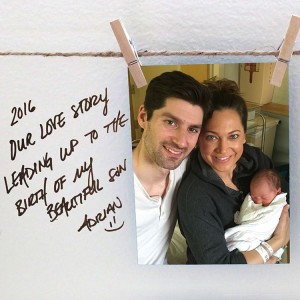 Ginger is just adorable.   She seems so sweet and genuine.  I loved learning more about her story.  Her most memorable year was 2013 when everything in her life started to change, she took Val to the spot where she had her first date, her first kiss and engagement with her now husband.   She also shared that her career had always been #1 until she met her husband Ben.  For me personally her story really hit home.  I think life puts you in the path of what is meant to be and you have to be open to the new experiences, the adventures, the change because just like Ginger it could be fate is putting you in the path of your Mr. Right, your dream job and the path you are meant to take in life.  Now they have a beautiful baby.  They danced to Phillip Phillip's Home.
Ginger and Val did a really beautiful contemporary dance.  I thought it was clean, emotional, beautiful, fun and truly expressed Ginger's love story.   Plus I think it allowed us the viewers to see a different side to Ginger's abilities.  The fir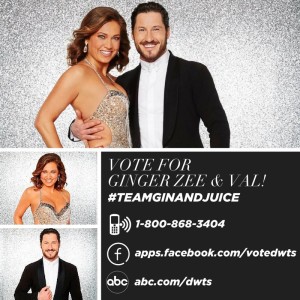 st two weeks she had the faster dances in the Samba and Jive.   This time she had to slow it down and I thought she truly demonstrated the emotion of the dance which isn't always an easy thing to do when you have so much swirling through your head.  Val always delivers 100% to his partners, brilliant choreography and displays pure kindness.  That's what makes him such a great partner and teacher.  BRAVO Ginger and Val what a great way to start off the night. OMG how cute was Adrian, and Ben's blinged out baby carrier wrap was the best! I thought the judges scored it too low.
Scores:  7-7-7 (21 out of 30)
Doug Flutie and Karina Smirnoff:  Waltz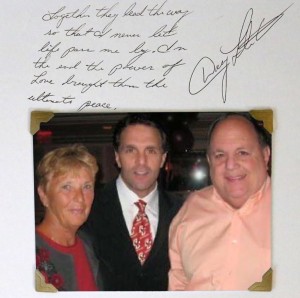 Doug is so sweet and truly takes the approach to dancing from the heart.  I am really routing for him because you just see the improvement and desire in him each and every week. He had such a wonderful upbringing, humble roots and a very loving home.  Doug's most memorable year was 2015.  Doug's family suffered a truly heartbreaking double tragedy.  His Dad passed away and his Mom got up and walked over, gave his Dad a kiss and then fell forward and passed away as well.  Doctor's said the only explanation was dying of a broken heart.   He and Karina are dancing to the song Rainbow Connection to honor his parents.
I don't know how anyone could watch that dance and not have tears.  Karina choreographed a beautiful tribute to Doug's parents.   Doug continues to improve wee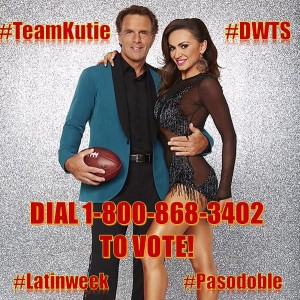 k after week and this week was no exception.  He overcame a tiny mishap where it looked like he might have tripped on Karina's foot, but, he recovered it well.  You could feel the love and loss through every movement of that dance.  That is one of the things I love so much about dance when you have the ability to show the feelings inside through the movement.  The judges all gave him great feedback and suggestions but, acknowledged what a beautiful job he did.
Scores:    7-6-7 (20 out of 30)
Kim Fields and Sasha Farber:  Foxtrot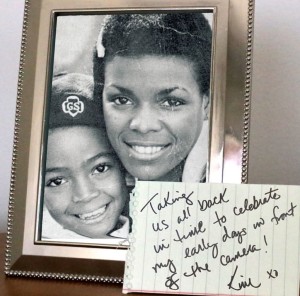 I think Kim is also improving week over week.  I can remember watching Kim on Facts of Life as a little girl.  Her most memorable year was 1976 when she booked her first gig in the Mrs. Butterworth commercial.  Loved the message her Mom gave her telling her she had to believe this is why they went to CA and believe God isn't going to let you down.  She went back out and a star was born!  It lead to Good Times and then Facts of Life. Kim wanted this dance to be a thank you to the fans.  I saw a huge change in Kim this week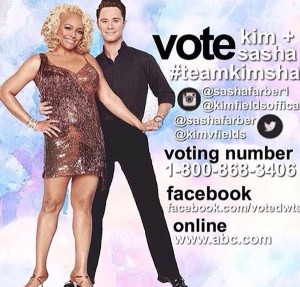 .  She seemed to relax and was having a lot more fun with the rehearsals. Kim and Sasha make such an adorable partnership.
Tonight was their best dance to date hands down.  Again, it truly looked like Kim had fun through the entire dance.  It was spunky, it was clean, it was so much fun and free spirited.  The judges all thanked Sasha for all the great content.  I loved seeing Kim's pure exuberance and she and Sasha should both be so proud of their great performance.
Scores:  8-7-7 (22 out of 30)
Von Miller and Witney Carson: Contemporary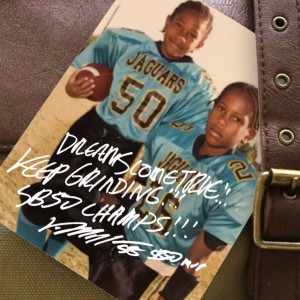 I am still trying to put my finger on what Von hasn't shown us yet…maybe more vulnerability? I don't think he is bad dancer, I just think for me anyway something isn't connecting or translating to the viewers the same way it is for Doug and Antonio.  I think the package this week helped everyone to get to know him a little better.   His most memorable year was 2016 when he won the Super Bowl and was named the MVP.  We learned his backstory that is Dad didn't want him to play football in the beginning but, his Mom went behind his back and signed up both boys. In the end what a wonderful decision she made, you know what they say Momma knows best.  His Dad is quit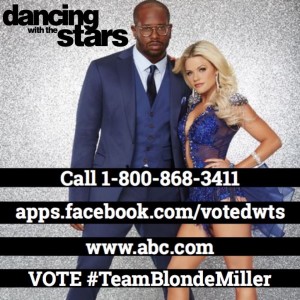 e proud to say his son was the MVP of a Super Bowl!  In the Air Tonight is the song they are dancing to which is the song Von listens to before each game to put him in the right mindset.
This is always one of Witney's best dance styles to choreograph.  She did another wonderful job tonight.  I thought tonight was also Von's best dance to date.  I thought the judges all had great feedback for him and maybe Carrie Ann nailed it by saying she doesn't feel he is giving it 100% all the way through.  I definitely felt like he was more in it this week than the last two weeks and you can see the partnership growing.  He seemed more relaxed this week too so maybe it will just take time, I think everyone's journey is always different.
Scores:  7-6-7 (20 out of 30)
Marla Maples & Tony Dovolani:  Jive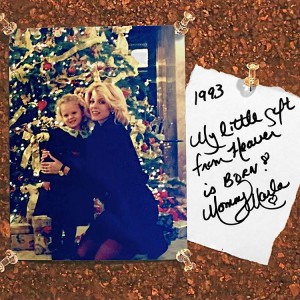 Marla is just such a classy woman, it truly comes across in all that she does.  I think she and Tony make such a wonderful pair.  Her most memorable year was 1993 when her daughter Tiffany was born.  She and Donald Trump divorced in the year 2000 and Marla became a single mom to Tiffany.  She seems like she would be such a hip, fun mom.  You could see the special bond they have in the package.
They danced to the song Happy.  I loved it!  Their da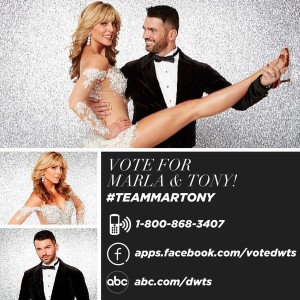 nce was light, it was fun, had lots of content and filled with joy.  Marla always pays attention to the details and clearly works on it.  I would say Tiffany is probably beaming with pride for her mom right now.  Tony's pure joy is also so much fun to see.  I love it when he gets great partners and can really demonstrate what an amazing teacher/dancer he is and his fun personality.  The judges all had great feedback and suggestions.
Scores: 7-7-7 (21 out of 30)
Antonio Brown & Sharna Burgess (Guest appearance by Antonio Jr):  Foxtrot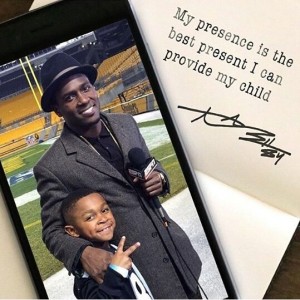 I am impressed by Antonio each week and I love his partnership with Sharna.  Antonio makes himself vulnerable and I truly feel he gives it 100% each week.  I love his attitude when he said it's not about how we start its how we progress and how we finish.  His most memorable year was 2007, he was a freshman in college, and broke a college record on the same day his son was born.  The birth of his son truly impacted his life.  He realized right then that he had to work hard and wanted to give his son the life he didn't have growing up.  Telling your children that you love them, playing with them and giving them your time are all precious gifts.  Antonio's eyes truly just lit up in the package when he was talking about his children.
They danced to 7 Years which was a beautiful song choice and I loved how they incorporated Antonio Jr in the piece.  Antonio Jr has such a bright personality like his dad.  I loved it, I route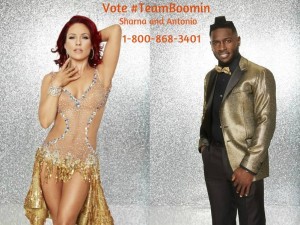 for Antonio each week for many reasons.  He makes improvements each week, he is fun and animated.  He is just a joy to watch.   Judges had mixed reviews.  Carrie Ann loved it, Len still thinks a lot of improvement and refinement was needed.  Again this week I feel the scores were too low for Antonio and Sharna.
Scores:  7-6-7 (20 out of 30)
Paige Vanzant and Mark Ballas:  Paso Doble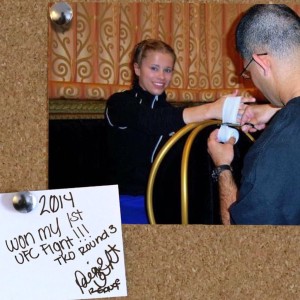 Mark is back after being out last week due to a back injury and Paige continues to be one to watch this season.  She is a very talented dancer and it's amazing how graceful she is coming from being a UFC fighter.  Her most memorable year was 2014 when she was in her first UFC fight. Her story about being bullied I am sure resonated with so many of the viewers.  It's truly one of the most difficult things to go through as a teen or adult.  I love to see amazing stories like this where they got through it, she found her inner strength and found an outlet.  She is currently in the top 10 best fighters in the world.  Anyone being bullied right now please see you can get through it, even though the days can be dark you will find your bright light, your outlet, your passion.  Don't give in because the bullies win if you do.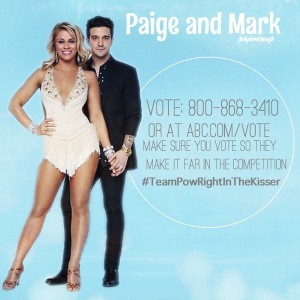 Their dance was nothing short of AMAZING.  If we don't see Paige in the final 3 I will be really shocked.  She put down another strong, intense, fantastic performance.  Mark pushed the limits in his choreography which he often does.  I thought he perfectly showcased Paige's story this week.  It truly was a wonderful performance, way to go!  Will be interesting to see what the judges say.  Len liked the performance but, to him it wasn't a Paso.  Carrie Ann said it was Bad A**.
Scores:  8-7-8 (23 out of 30)
Jodie Sweetin & Keo Motsepe:  Foxtrot
Jodie is op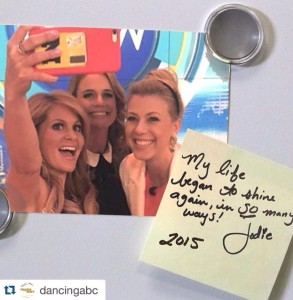 ening herself up more and more each week.  Her story wasn't always perfect, she went through some tough times with drug and alcohol addiction when she was trying to numb the pain she was feeling inside.  It's a common issue for child actors.  They live these bigger than life experiences and then the role ends and the world in a way gets quiet and they are still just a teen trying to grow up.   Her most memorable year was this year when Fuller House came back in 2016.  She has been sober now for 5 years.  She is a Mom and it was great listening to her co-stars describe what a real person she is.  The story of her mom saying that she had such a bright light when she was a kid and how she watched it become very dark really pulled at your heart strings.
They danced to Rise Up by Andra Day.  My initial thought was they should have had the performer off the floor because it was distracting watching the dance. I thought Jodie performed absolutely beautiful and put her whole heart in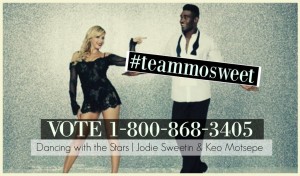 to every movement.  It was clean, it was purely emotional and you could see how bright Jodie's light truly is shining once again.  They should be incredibly proud of their performance tonight.  Hands down Jodie's best dance to date.
Scores:  8-7-8 (23 out of 30)
Mischa Barton and Artem Chigvintsev:  Samba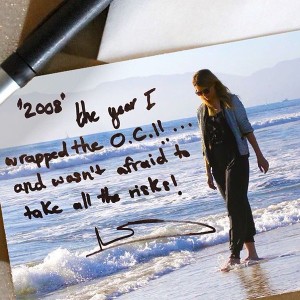 There was lot of discussion last week about Mischa's behavior after the performance among the fans.  I can see how some felt she walked off because she didn't want to get upset on camera but, I still hold the opinion she was being a bit of a diva.  I think the package also showed that.  Blaming Artem?  Seriously he has been extremely patient with her and is one of the sweetest pros.  He truly seems like he had his hands full.  So many people would love to have the opportunity that Mischa has by being on this cast and it has felt every week to me like she didn't want to be there.  I still think they will be the ones going home tonight which makes me sad for Artem.  Her most memorable year was 2008 when the OC was at its prime and she wasn't sure she was enjoying it anymore.   My opinion she knew this was going to be her last week on the show and she did show up and seemed to enjoy it.
They danced to Party in the USA.   It was definitely her best performance to date.  It was ok overall.  It was nice to see her smiling and having more fun.  Artem it seems deserves an award for patience.
Scores:  6-6-6 (18 out of 30)
Wanya Morris & Lindsay Arnold:  Waltz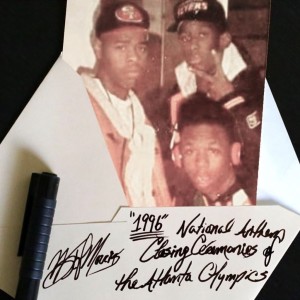 Wanya is such a joy to watch perform and I think he will continue to be one to watch this season.   His most memorable year was 1996 when Boyz II Men performed at the closing ceremonies of the Olympics in Atlanta after a terrorist bombing.  Wayna shard how impactful it was to perform not only in front of all those people, under those circumstances but, it was such a huge moment for him.  He felt like they truly had made it.
They danced to the National Anthem.   I thoug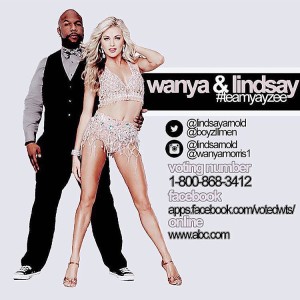 ht they had another solid performance.  I do think the slower dances are just different and maybe a bit more challenging for Wayna.  His big personality shines more in the faster tempo dances but, it was still a good performance.  Y
ou can tell he works hard, he has determination and overall a pleasure to watch each week.  Without a doubt everyone is very proud of you Wanya and fabulous job in the choreographed Lindsay!
Scores: 8-8-8 (24 out of 30)
Nyle DiMarco & Peta Murgatroyd:  Tango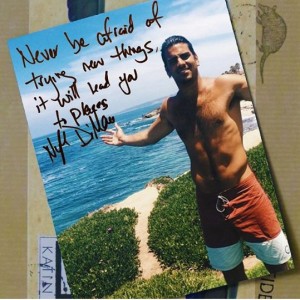 I really look forward to Nyle and Peta's dance each week.  I am in awe of Nyle and his fearlessness and willingness to learn to dance and not let his challenges stop him.  Peta continues to do an absolutely stellar job not only teaching Nyle but, standing up for him.  I completely agree what Peta said about the judges' comments last week about his musicality. My family and I were talking about that earlier this evening.  I don't know how you can make a comment like that when he is deaf and what he is doing week after week is nothing short of remarkable.  I sit on the edge of my seat each week to watch this beautiful story unfold.  His most memorable year was 2012 when he traveled the world without an interpreter.  I love that his mom never taught Nyle that deaf people are disabled she taught him that he is who he is, a human being.  He comes from a deaf family that goes back 4 generations. He truly is fearless in every single way and I hope he knows what a true inspiration he is to so many.  Nothing should stop you from trying something new, to putting yourself out there.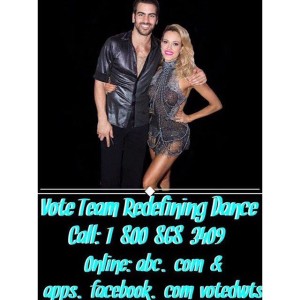 They danced to Verge.   Their dance was bold, dynamic, passionate, powerful, and precise and again I am sitting here blown away at the performance.  Nyle is also one to watch!  He hits every beat, every move, and every emotion of the dance. It was stunning.  I am glad Carrie Ann acknowledged her comments last week and clarified what she meant.  I have to agree he is better than Superman.  Phenomenal.
Scores:  8-8-9 (25 out of 30)
Elimination Time:
1st couple in jeopardy:  Doug and Karina
2nd couple in jeopardy:  Mischa and Artem
3rd couple in jeopardy:  Jodie and Keo
You literally had to pick my mouth up off the floor when they announced Jodie and Keo were in jeopardy.  This is why you have to VOTE!  They absolutely did not deserve to be in jeopardy.
Mischa and Artem were eliminated.  I cannot think of a time that someone looked so happy to be going home.  Artem you are a gem as always and we hate to see you go so early in the season.
Top of the Leaderboard this week: 
Nyle and Peta
Bottom of the Leaderboard this week, tie with all 3 football players:
Doug & Karina
Von & Witney
Antonio & Sharna
I look forward to hearing your thoughts on social media!  To follow me go to @lightscmemories on IG & Twitter and Facebook:  https://www.facebook.com/lightscmemories/
Just a reminder too if you want to get tickets to the hottest tour this summer go to:  http://www.maksandvaltour.com/  I will be blogging on the show and their VIP Pkgs this summer.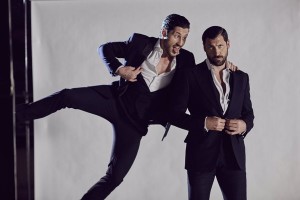 REMEMBER TO VOTE for your favorites to avoid any surprise eliminations!
Until next time,
Xoxo
Heather