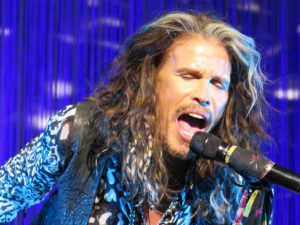 I have been fortunate to witness some Master Classes by a few legends over the years.  One day I will do a retro blog on the Jon Bon Jovi master class in Sydney.  Tonight, I witnessed a master class by a true legend, Steven Tyler.  I still have goosebumps from the performance that Steven did for Janie's Fund.
Tonight was breathtakingly amazing!   Steven Tyler you are such a special man and what you are doing with Janie's Fund is a true blessing and will leave a positive impact on the world!  You are beyond warm to everyone you meet, you make everyone feel incredibly special and I am honored to call myself your fan.  You create value in your experiences and it does not go unrecognized that you take the time to make eye contact, to say hello, to ask our names and you make a positive impact on those you meet.
Steven Tyler launched Janie's Fund in November 2015.  The Mission per the website: http://www.janiesfund.org/
The Mission
Janie's Fund is dedicated to providing resources to help put the pieces back together again for abused girls. Each year in our country, more than 68,000 children are raped or sexually abused. The number of girls experiencing this devastating trauma before the age of 18 is a staggering 1 in 5. This MUST change.
Janie's Fund was created with two important goals in mind:
Bring much-needed awareness to the issue of abuse and neglect of children in our country. We'd like to create an army of voices for this important issue that often gets overlooked and is hard for people to talk about. It's far too often considered a taboo subject.
Generate much-needed financial support to ensure that girls receive the most effective support available to help them overcome the trauma and pain of abuse.
The event was organized, they provided you with fantastic value for your dollar.  The a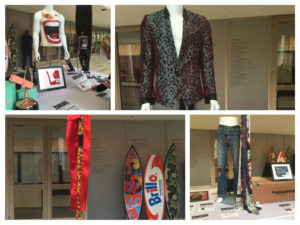 ppetizers they offered were very good, the auction items were a wide range of items from donations from friends of Steven's up to rare items from Steven himself including a stay at his home in Hawaii, concert attire he has worn over the years, paintings/photos autographed, the skittles microphone stand from the commercial and more.  Our gift bags were really nice too!  Everyone from the staff at Janie's Fund, Twisted J Apparel, Youth Villages etc you did a fantastic job!
The photo and meet and greet was faster than past m&g's I have done with Steven but, he was still very sweet, engaging and very kind.  I will say as a note for next time,  at an event like this it would have been great to have a min or two to say a few words when you were donating to such a special cause.  So many have been impacted by abuse or would have to loved to share why this cause is also near and dear to their heart.   They took several photos some with the mic stand, some without.  I am really hoping they post all of them so we can download the ones we love.  With any luck we will get a link in the next day or so as I know so many are looking forward to seeing them.
I do wish Steven had been able to mingle at the cocktail party.  It's truly unfortunate that people cannot give artists space because you are not only ruining it for yourself but, others.
The performance part of the evening was pure magic.  It was one of those special nights that you were extremely honored to be there.  Steven's voice was amazing, he clearly was having a lot of fun with Loving Mary and you can tell he is giving his whole heart to this mission.
I will apologize where a few videos have movement or a lot of cussing in the background, we had a very intoxicated man two down fr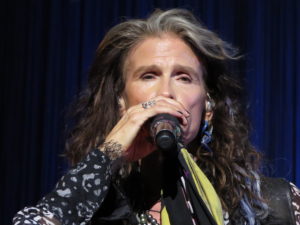 om me that was a bit of a disruption.  I will post pictures over the next few weeks on my Instagram/Twitter:  @lightscmemories and on FB: https://www.facebook.com/lightscmemories/ and would so appreciate a follow/like on the pages.
Videos: 
Janie's Got a Gun:
I Don't Want To Miss A Thing:
Janis Joplin's Piece of My Heart:
Steven Explaining Why he started Janie's Fund:
Come Together:
Jaded:
Love in an Elevator:
Love is Your Name:
Steven Speaking to the crowd Part I:
Steven Speaking at the Janie's Fund Event Part II:
Sweet Emotion:
Snippet Home Tonight & Full Dream On:
Steven just announced today that he will be doing a series of solo shows with Loving Mary this summer!  More info here:  http://www.usatoday.com/story/life/music/2016/05/03/steven-tyler-out-on-a-limb-tour/83703830/
JULY
2 — Las Vegas, Venetian Theatre
5 — Los Angeles, Dolby Theatre
8 — Seattle, Marion Oliver McCaw Hall
10 — Vancouver, Orpheum Theatre
14 — San Francisco, The Masonic
20 — Phoenix, Comerica Theatre
23 — Denver, Ellie Caulkins Opera House
26 — Austin, Bass Concert Hall
29 — Houston, Brown Theater at Wortham Center
AUGUST
1 — Dallas, Music Hall at Fair Park
13 — Chicago, Chicago Theatre
17 — Nashville, Andrew Jackson Hall at TPAC
23 — Washington, D.C., Warner Theatre
29 — Clearwater, Fla., Ruth Eckerd Hall
SEPTEMBER
1 — Atlanta, Cobb Energy Performing Arts Center
4 — Boston, Citi Performing Arts Center Wang Theatre
7 — Philadelphia, Academy of Music
10 — Providence, R.I., Providence Performing Arts Center
13 — Toronto, Sony Centre for the Performing Arts
I would tell my friends to all go to one of Steven's shows.  If they have the meet and greet options it is worth the money.  If you have never seen Steven in concert he is one you don't want to miss!
Until next time!
xoxo
Heather