Tim McGraw & Faith Hill Soul 2 Soul Tour
September 2017 Cincinnati, OH
Ultimate Soul2Soul Experience
#TimMcGraw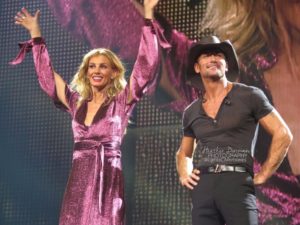 Tim McGraw & Faith Hill have a very good VIP program.  I had wanted to meet Tim for so many years but, he is definitely one of the more difficult to meet artists.  I literally cannot say enough about the experience.  The staff was so incredibly kind, organized and let us all know the rules ahead of time (No cell phones/autographs) and then said this is your Meet & Greet make it what you want it to be.  I so wish all artists would say that.  Tim & Faith were both extremely kind, genuine and warm and you were able to speak to them for a few minutes and then pose for a photo.  They had great lighting too which was a wonderful touch!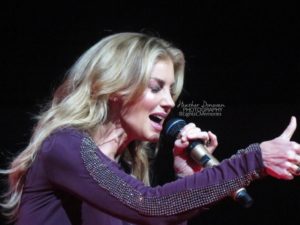 What was included in package?
THE ULTIMATE SOUL2SOUL EXPERIENCE
One Incredible Top Price Reserved Floor Ticket in the Front Row *
One Exclusive Meet & Greet with Tim McGraw & Faith Hill
One Individual Photo Opportunity with Tim McGraw & Faith Hill
ULTRA-Exclusive, Autographed, Limited Edition Soul2Soul Tour Lithograph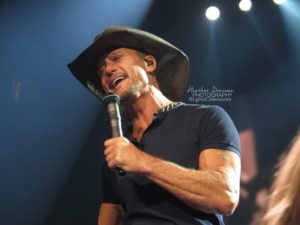 Autographed by Tim McGraw & Faith Hill and Personalized With Your Name
Designed Exclusively for VIP's and Comes with an Official Certificate of Authenticity
Exclusive Access to the Official Soul2Soul VIP Lounge
Full Dinner Buffet (Complimentary Selection of Fresh Foods, Including Desserts)
Deluxe Cash Bar (Includes Complimentary Water and Soft Drinks)
Espresso & Coffee Bar with Complimentary Coffee, Lattes, Teas and More!
Variety of Comfortable Seating Options to Enjoy Food & Beverage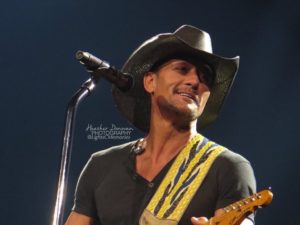 On-Site VIP Perks
VIP Preferred Parking (One Parking Pass Per Order, Where Available)
Crowd-Free VIP Merchandise Shopping Opportunity
On-Site VIP Concierge
VIP Priority Check-In
Separate VIP Entrance
The Essential Soul2Soul VIP Gift Bag
VIP Gift Bag Designed Exclusively for Soul2Soul Ultimate VIPs
Includes Special Soul2Soul Themed VIP Tour Merchandise
Each VIP Gift Bag Also Includes a Commemorative Soul2Soul VIP Tour Laminate and Matching Lanyard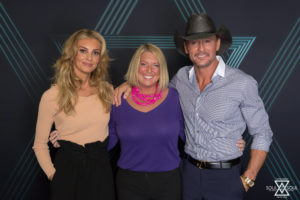 Entering the VIP: They let us in right on time, we went through security, signed in to get our ticket and appropriate wrist bands and then were brought to the special Merchandise booth and then led into the party. The party included a buffet dinner, soft drinks and water and a cash bar.
One thing we didn't receive the VIP merchandise ahead of the event but, truly that worked out for me as they had my old address and I was able to update that.  Below are the 2 pictures are all of the VIP items I received.  I must say I was very, very impressed with the quality, the packaging and all of the different and unique items that were included.  They absolutely get 5 stars fro me on that!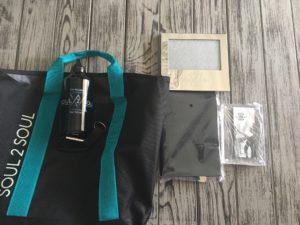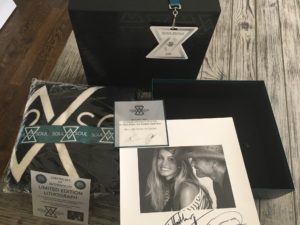 Final Verdict: Definitely recommend Tim & Faith's VIP!
Fun concert wear!
http://www.coach.com/shop/women-wristlets
Until Next Time,
Xoxo
Heather