Maks and Val Tour 2016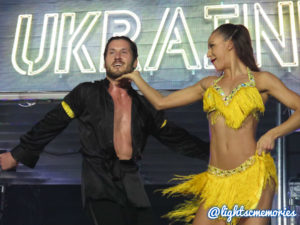 I absolutely knew this Maks & Val Our Way tour would be amazing and it lived up to all of my expectations and exceeded them immensely.  From the moment Maks and Val took the stage you were taken on a truly special and emotional journey of their life story.  I found myself laughing, smiling, dancing, tears and just proud.  I love nothing more than to watch individuals living their dreams and this show demonstrates that at every turn.
I have been to several dance tours in the past and felt they were good in their own right but what I loved more than anything was how classy and tasteful Maks & Val put together their tour.  They took a dance tour experience from good to flat out exceptional.  Are they absolutely sexy men with fab abs…yes of course but, this tour highlighted what it should their talent and their story.  It wasn't cheeky, corny or all about their bodies.  Both men are insanely talented and you could tell they truly put their heart and soul into the design of this tour.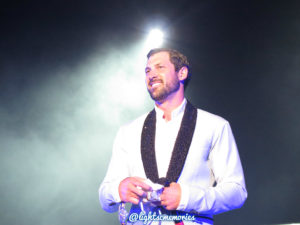 If you know anything about Maks and Val it's that their motto is Family over Everything.  It was wonderful how they incorporated Pops into the show and at every turn in their life story you see that the love of family, the pride of their parents and their inner drive made them into the wonderful and passionate men they are today.  They worked incredibly hard, they tried new things as young men from teaching dance lessons, dancing in restaurants, getting involved in competitive dance and eventually on to Dancing with the Stars where they each have won a Mirror Ball trophy.
They covered nearly every style of dance, followed the timeline journey of their life with a perfect mix of high energy, immensely passionate and fun numbers.  It was wonderful how they introduced the company dancers, not as background dancers but, truly part of their tour family.  They include Janaya French,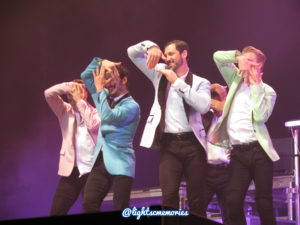 Vladislav Kvartin, Teddy Coffey, Kiki Nyemchek, Magdalena Fialek, Taylor Banks, Amy Bennett, Emily Crouch and Ivan Paulovich.  Tracy Shibata is the Associate Director/Dance Captain and truly brought this bright light into the entire performance.  All of the dancers are phenomenal in their own right and are able to shine at various points in the show.
It would be nearly impossible for me to pick my favorite dance at this point.  They were all excellent in their own right.  I would say that the two dances that Val and Maks do on love were breathtaking and moving.  The Prom piece as also a lot of fun but, I don't want to ruin it for those that have not seen it yet.  I am thankful I will be seeing the show a few more times this summer and I look forward to new takeaways after each city.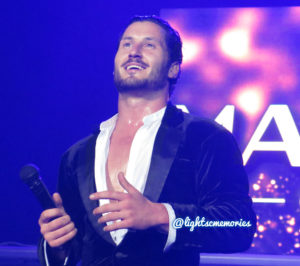 For those that follow my blog I will be doing a piece on their absolutely amazing VIP Packages after my next show in Durham.  I am posting photos on social media, you can find me on Instagram, Twitter and Facebook @lightscmemories.
If you have not already purchased a ticket to a city near you, do it!  You will be blown away at how fantastic this show is.  If you are on the edge on if a VIP Package is worth it I also say DO IT!  This tour is so good I am hoping it will be become something we all look forward to annually.
Until next time,
XOXO
Heather
PS: Just because I like to share fun fashion finds.  I wore a new pair of http://www.luckybrand.com/ jeans to the show and they were so comfortable!