Dancing With the Stars Season 23 Premiere!
I have been a fan of Dancing with the Stars since the very 1st season.  It keeps improving year over year and still is one of the hottest shows on TV and absolutely one I look forward to.  This was the first premiere I wasn't able to watch live due to a prior commitment but, you can look forward to regular blogs the rest of the season and live tweeting.
This season brings back some of our favorite pro's including Maksim Chmerkovskiy, Emma Slater, Derek Hough, Cheryl Burke and Gleb Savchenko and it brings in Jenna Johnson a former troupe member for her first season as a pro.
I think the cast for this season is absolutely amazing and it promises to be another entertaining season.   One thing I noticed on twitter is some of the cruel comments being made about some of the celebrities.  Let's all remember to practice kindness.  Making comments about anyone's appearance is just not nice but, remember you too will be in your 60's one day and you will see changes in your body.
What an amazing opening number and a tremendous way to kick off the show!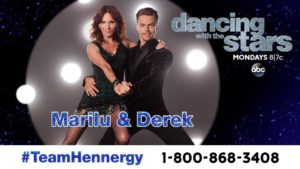 Derek Hough & Marilu Henner
#TeamHennergy
Marilu has a lot of super positive energy and overall they did well, I think the first night always brings a level of nerves but she clearly has the desire to work hard and do well and I am sure Derek will bring out the best in Marilu's skills.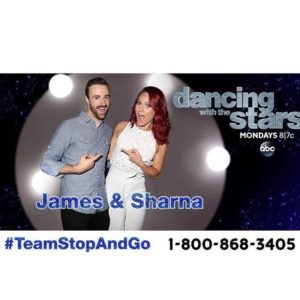 Sharna Burgess & James Hinchcliffe
Wow James is quite the survivor.  He has a lot of heart and spirit and I am so excited he is paired with Sharna.  After watching him dance I think he will be one of the ones to watch this season and it would be great to see Sharna win a mirror ball!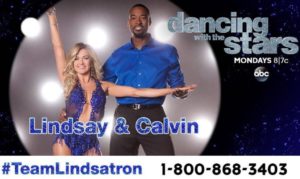 Lindsay Arnold & Calvin Johnson Jr
I thought Calvin showed some promise as a dancer and it will be fun to watch him grow this season.  He definitely has a fun positive personality and I am sure Lindsay will bring out the best in him.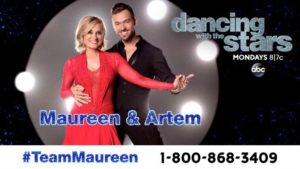 Artem Chigvintsev and Maureen McCormick
Maureen is so sweet and I love that she is paired with Artem.  I think Artem will help increase her confidence as a dancer.  There were a few nerves in play in their first dance but, I think it's wonderful to see someone come on with such excitement and desire to make an imprint on the show.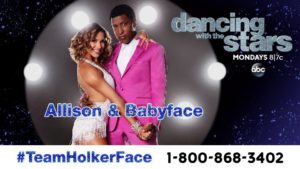 Kenneth "Babyface" Edmonds & Allison Holker
I thought Babyface was good.  He and Allison will be a fun partnership to watch this season.  I think each week he will get more comfortable on the floor.  He clearly has grace in his movement.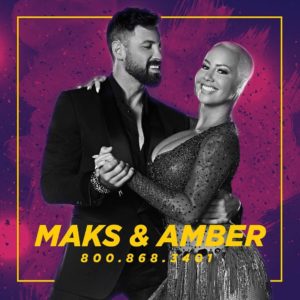 Amber Rose & Maksim Chmerkovskiy
I was so glad when Maks announced he would be back on the show he has been missed!  I am excited about this partnership too.  I think their combined personalities will be great.  Maks is intense but, he is so kind.  I hope Amber will have many princess moments this season.  I thought they did well, nerves were showing in many of the couples but, it's the first week.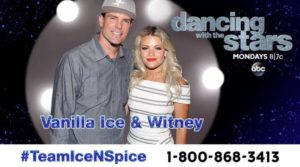 Vanilla Ice & Witney Carson
This partnership will be a lot of fun given Witney's abilities in hip hop  First week was lacking content but I am sure Witney will find ways to integrate his style with the content each week.  I think he could be a dark horse and may just surprise everyone as the season goes on.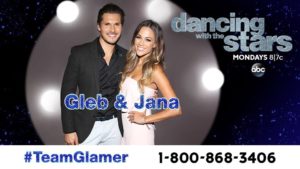 Jana Kramer & Gleb Savchenko
One word for this couple is smoldering…holy smokes!  They are absolutely going to be couple to watch this season.  They have the passion, the skills and quite clearly are in it to win it.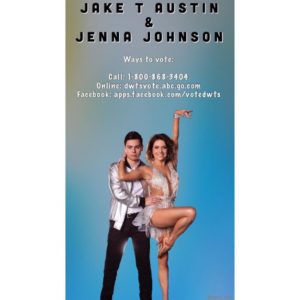 Jake T Austin & Jenna Johnson
The Jive must be a tough first dance to do for a beginner dancer.  I think it looked like Jake was chasing after Jenna through most of the dance but, I think if they can even out their energy and tempo and get in sync they will be better.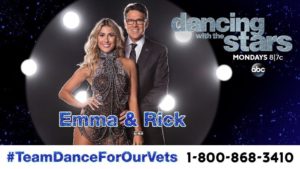 Rick Perry & Emma Slater
First of all I am so glad Emma is back, she was so missed last season.  She is so sweet and has such positive energy.  I must say I wasn't sure what to expect when I saw that Rick was on the show but, he has a desire to learn and enthusiasm which is key.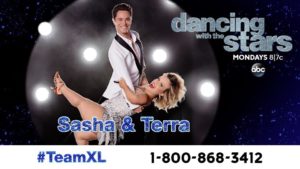 Terra Jole' & Sasha Farber
This partnership I was interested to see.  I love Terra's attitude and I think Sasha will do a good job with the challenge ahead of them.  What a challenge they had the first week with the Jive.  Terra clearly showed her joy in dancing and she should be proud!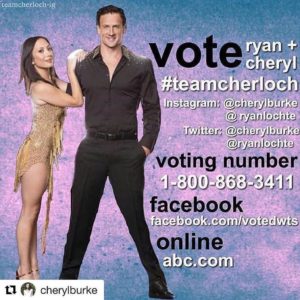 Ryan Lochte & Cheryl Burke
I had mixed feelings about Ryan being given the chance to dance this season.  I had always been a fan of his in the pool and was disappointed in his actions in Rio.  However, I also know that nobody is perfect, we all make mistakes big and small and we all deserve redemption.  If Ryan can find that on the dance floor then good for him.  I thought what happened was absolutely awful and thankfully nobody got hurt.  I know when you enter the studio you do go through metal detectors but, still must have been scary for everyone.  I thought Ryan did a good job on the dance.  He showed good presence and promise in this dance.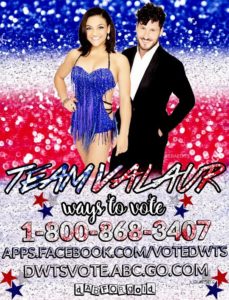 Laurie Hernandez & Val Chmerkovskiy
I was extremely excited to see this partnership announced because Val and Laurie both have insanely bright and positive personalities and I knew they would SHINE on the dance floor.  It must not have been easy to take the stage after all that happened in the ballroom ahead of them but, Laurie took that stage like she owned that dance floor.  I loved the look they shared before the music started it was like saying the journey starts now let's do this!  If they keep up performances like today this season they will be mirror ball champs hands down.
I am so excited for this season!  After tonight's performance I would say the 3 to watch couples would be:  Val & Laurie, Sharna & James and Gleb and Jana but, bravo to all couples for week 1.  It's not easy to learn how to dance and everyone should be proud of their performances.
This week will be TV Theme night!  Spoilers on dances/songs below:
*Jake T Austin & Jenna Johnson:  Cha Cha to Go, Diego, Go! Theme
*Kenneth "Babyface" Edmonds & Allison Holker:  Argentine Tango to The X-Files Theme
*Marilu Henner & Derek Hough:  Foxtrot to Taxi Theme
*Laurie Hernandez & Val Chmerkovskiy:  Jive to Ducktails
*James Hinchcliffe & Sharna Burgess:  Paso Doble to The Walking Dead
*Calvin Johnson Jr & Lindsay Arnold:  Foxtrot to Family Matters Theme
*Terra Jole' & Sasha Farber:  Quickstep to Bewitched
*Jana Kramer & Gleb Savchenko:  Tango to "I Don't Want to Be" from One Tree Hill, performed by Gavin Degraw
*Ryan Lochte & Cheryl Burke:  Quickstep to The Muppet Show Theme
*Maureen McCormick and Artem Chigvintsev:  Quickstep to Brady Bunch Theme
*Rick Perry & Emma Slater:  Quickstep to Green Acres Theme
*Amber Rose & Maksim Chmerkovskiy:  Viennese Waltz to Game of Thrones Theme
*Vanilla Ice & Witney Carson:  Foxtrot to "Love and Marriage" from Married with Children
On a style note:  Ck out http://www.bebe.com/ for some really beautiful fall fashions!
Until next time,
Xoxo
Heather