CMA Fest 2017
Nashville, TN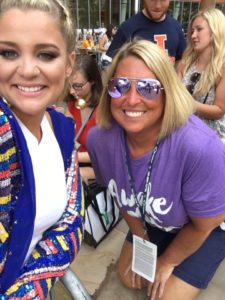 I was very torn this year on attending CMA Fest due to a medical issue I was dealing with but, after speaking to my doctor he said I could go as long as I took it slow and returned on Monday to have surgery.
Wednesday:  Pre-CMA Fest day.  The last few years we have gone in a day early to attend the CMT awards.  Last year we did the pink carpet.  This year they didn't have one, due to the hockey playoffs the awards location was moved.  Last minute we got a pass to attend and I was thinking we wouldn't have a good spot based on this huge line that was already there.  Next thing we know a security guard tells the people about 20 up from us to start a new line and we were brought in and sure enough ended up 2nd row from the cat walk.  A girl in front of me was asked by a TV producer to move back and she had me move forward so there I was front row on the cat walk.  When the event started all the biggest country stars were seated right across from the catwalk.  I love experiences like this, seeing who hangs out with who on the commercial breaks etc.  It was a really fun experience seeing Keith Urban rule the night in awards, he is just so genuine, kind and so deserving.  Jada Pinkett Smith, Hoda Kotb, Kathy Lee, Katherine Heigl all said hello and shook hands as they came out to present awards and all were very nice.   The night ended with Dierks Bentley bringing over this huge pretzel to share with all of us which was so sweet because we were starving.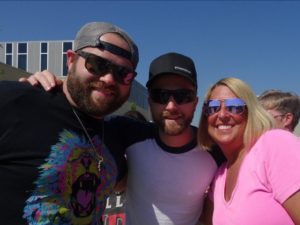 CMA Fest: 
Good:  I did continue to love the Fan Fair X experience.  It does continue to be frustrating that it is so difficult to win a pass to meet the one you really would like to meet.  We did get to meet Hunter Hayes, Craig Wayne Boyd, Sarah Evans and Trent Harmon were the more known of the singers we met.   The softball game is always a ton of fun and we had an opportunity to meet a few fun people after the game including Savannah & Todd Chrisley, Kellie Pickler, The Swon Brothers, Lee Greenwood, Eddie from the Bobby Bones show etc.  I had really wanted to meet Bobby Bones (3 years and several attempts but, he doesn't stop and do the line), Katelyn & Shawn from the Bachelorette unfortunately didn't do the full line either and missed them as well.  The performances at the stadium every night are always so good, it was a big surprise to have Garth there this year!  I was glad it wasn't as brutally hot as it has been in years past but, I was definitely exhausted by the end of each day.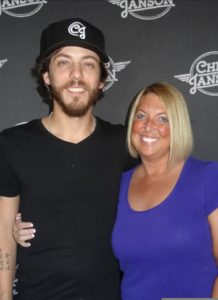 I went to Chris Jansen's fan club party this year and he really is a great, humble guy.  His party was a good experience, they had some breakfast snacks, mountain dew of course and he played several songs, told stories and then did a photo op.  The one challenging thing with CMA fest is picking the FC parties you want to do each year.  I really enjoyed Cole's last year but, many of them overlap or conflict and I like to get new experiences each year to share with you all.
The one person I have met each year I have been to CMA Fest and she always impresses me is Lauren Alania.  That girl is just so kind, so down to earth, she stops everywhere for her fans and takes her time and I really wish more in the business would be like Lauren especially at an event for the fans like this event.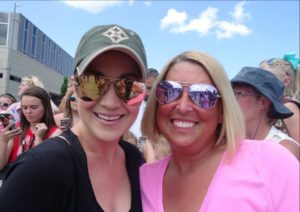 Could have been improved: I usually love and rave about the Big Machine Group pop up and the experiences they offer.  I don't know what happened this year but, I did not have a good experience with them.  We got up early one morning, lined up, sat in the roasting sun and at no point in time were we told that the line for Brett Young was cut off, would be cut off etc. and we asked SEVERAL Big Machine staffers that came out to video our excitement etc.  After waiting for nearly 2.5 hours and just before we entered the door we were told sorry no more.  I was so disappointed and so upset.  We should have been told at some point way sooner than that like they had in years past.  You don't make people wait in the heat that many hours thinking they would get in and do that.  Very uncool this year Big Machine.  To make matters worse they told us he was going on to an event at another location so we went over there and the people at Fan Fair had no idea what we were talking about.  I finally had enough and found a place to sit down outside the hotel because I wasn't feeling well and at one point I look up and here comes Brett Young.  Mind you there were 3 people and we asked him for a picture and he just kept walking acting like he didn't hear us.  That entire experience soured me on Brett truthfully.  It would have taken maybe 15 seconds to say hi and do 3 photos.   Same thing happened about a half hour later with Bobby Bones, again just acted like he didn't hear the 2 people next to me that yelled his name.  I get they are asked for a ton of pics and that they have places to be.  I just wish they would remember this is what the Fest is all about and without the support of fans nobody gets to be big and famous.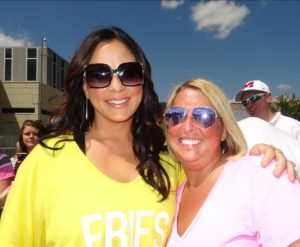 The only other thing I wasn't a big fan of that I had not done before was the photo line.  Now on one hand it's very cool that they have that option.  It just get so crazy congested and I wish the staff that worked the photo line would be a bit nicer.  I understand not everyone listens but, don't lump everyone together.  Nobody wants to spend a lot of money for an experience and be constantly spoken to in a negative/nasty way or man-handled.  If you are going to offer the experience then find a way to keep the lines moving without being nasty to everyone.  Deal with the few bad apples and you will see the rest will follow the rules.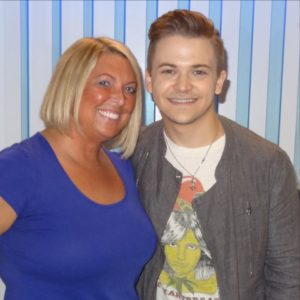 Helpful Tips discovered:  I have been attending this festival now for 3 years and I have always done that long walk over the bridge back and forth to the stadium.  This year my friend that attended with me discovered the buses that ran back and forth.  That really was a godsend this year because I wasn't feeling that awesome and I think that walk each night would have been tough.  So cheers to CMA Fest on the buses, I wish I had discovered them sooner.
Overall, it was a nice event.  I really wish I had been feeling better as it's something I do look forward to every year but, you can't win them all.  Hopefully next year I will be feeling amazing and I can do a very detailed day by day blog like I have done in past years!
Fun concert wear!
Bebe:  http://www.bebe.com/
Nordstrom:  http://shop.nordstrom.com/
White House Black Market:  https://www.whitehouseblackmarket.com/store/
Coach:  http://www.coach.com/shop/women-wristlets
Until Next Time,
Xoxo
Heather