Dancing with the Stars Season 25 Disney Week!
It's DISNEY week!!!  Loved the opening # it was so cute!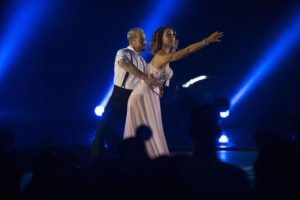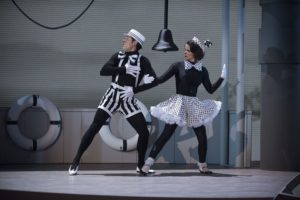 Victoria Arlen & Val Chmerkovskiy
Jazz-"Steamboat Willie" from "Steamboat Willie"
Victoria's personality totally matches Disney!  First of all how cute were their costumes.  I love seeing Val during week's like this!  I thought the dance was so creative and fun.  Victoria is making big strides in all she is able to do on the show.  The performance in my opinion was light, fun, flawless and just the perfect way to kick off Disney Week!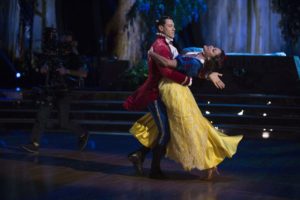 Vanessa Lachey & Maks Chmerkovskiy
Waltz-"Un Jour Mon Price Viendra" from "Snow White"
Their package was too funny.   I thought their dance was full of elegance and grace tonight.  Vanessa is a stunning dancer and continues to grow each week.  It was beautifully choreographed by Maks.   It was truly beautiful tonight and they should be proud of their performance.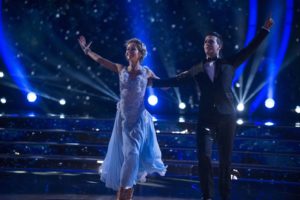 Lindsey Stirling & Mark Ballas
Foxtrot-"When You Wish Upon a Star" from Pinocchio"
I thought they had a beautiful Foxtrot!  Loved Mickey playing the piano!  Nice touch!  There was a lot of great content in the in the dance and it was beautifully performed.   I wasn't surprised at all that Len loved it.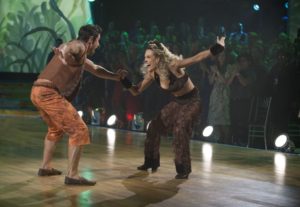 Nick Lachey & Peta Murgatroyd
Quickstep-"The Bare Necessities" from "The Jungle Book"
Their package was absolutely precious and hilarious.  I really loved their dance tonight.  I really have not understood why Nick's scores have been what they are this season.  I think he is exactly what this show should be about, learning how to dance, growing week after week.  He and Peta have always had a fun partnership and I really thought they absolutely nailed it tonight.  What a great job!  I thought it was a lot of fun and you could tell they were having a great time!  Again he was underscored by Carrie Ann and Bruno.  I just don't get it night after night he's underscored.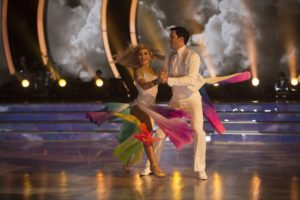 Drew Scott & Emma Slater
Viennese Waltz-"Rainbow Connection" from "The Muppet Movie"
Drew is another one that has made great strides this season.  He is so much more in control and graceful.  I really enjoyed their dance, he's become a true leading man.  It was light, creative and beautifully fit the theme.  That was really very good!  Great job!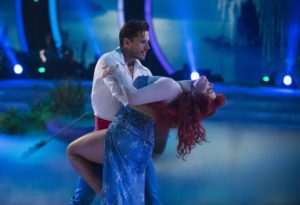 Sasha Pieterse & Gleb Savchenko
Rumba-"Kiss the Girl" from "The Little Mermaid"
I am loving these packages this week.  That is an amazing weight loss Sasha, you go girl!  I really enjoyed their dance.  It was fun, in character, had a lot of great Rumba content and was as sexy as you can be on Disney night.   Gleb did a beautiful job of creating the dance.  They are a great partnership and it's obvious how much they truly are friends.  I thought they deserved higher scores again this week.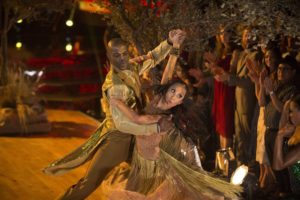 Terrell Owens & Cheryl Burke
Quickstep-"I Just Can't Wait to be King" from "The Lion King"
Their dance was fun, creative and executed well.  They really incorporated the troupe and fellow dancers.   Terrell is growing each week.  Their scores to me were over-scored.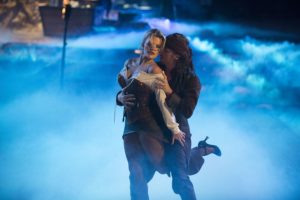 Frankie Muniz & Witney Carson
Argentine Tango-"Angelica" from "Pirates of the Caribbean On Stranger Tides"
I think Frankie pulled off sexy really well.  I thought their dance had intensity, and lot of fun content and I really loved it!  Witney did another great job in putting together a wonderful performance.  Frankie is really continues to be one to watch! They totally deserved the 2 10's that was great!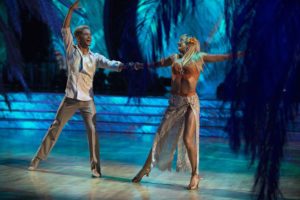 Jordan Fisher & Lindsay Arnold
Foxtrot-"You're Welcome" from "Moana"
Another fantastic and flawless performance by Jordan and Lindsay.  It was a lot of fun to watch and Lindsay is truly doing a phenomenal job creating these masterpiece dances this season.  Jordan is a natural and his personality just shines in his dances.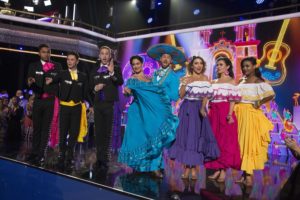 Nikki Bella & Artem Chigvintsev
Jazz-"Remember Me" from Disney-Pixar's upcoming movie "Coco"
Their package had me laughing too.  Artem really did a fabulous job of putting together this performance.  It was light, fun, hit all the cultural marks and it was filled with a ton of fun high energy.  I loved every moment of their dance!  Bravo!!!  Finally good scores for this team!  Very well deserved!
Fourth to go home this season:   Gleb & Sasha
This is another ridiculous bottom 2 this season. What is going on seriously!  As a viewer since Season 1 this is the most messed up and wrong elimination order I have ever seen on the show.  I really just don't get it.
As I expected this season is packed with talent and great personalities.  Voting will be even more important than usual to keep your favorites coming back week after week!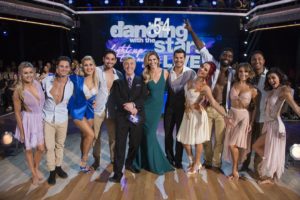 The tour dates and cast was announced!!!  Excited for a good long tour this winter!!!  For more info and more VIP & regular tickets go to:  http://dwtstour.com/
For pictures from the tour this summer please visit my social media pages @lightscmemories!
Until next time,
XOXO
Heather